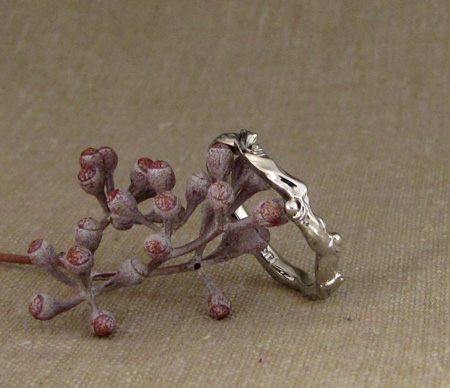 This was a delicate little branch wedding band made to snug up against my Scattered Ginkgo & Diamonds Ring. Because the recipient was not intending to solder the two rings together (thus keeping them perfectly lined up always), I made sure that the band would work when it was not lined up in its spot. It has a breezier, lacier look when unaligned, and looks to be a part of the original ring when fit together.
More pics after the click: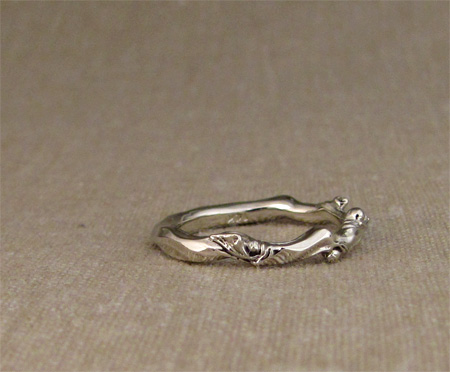 Tiny unfurling ginkgo leaf!