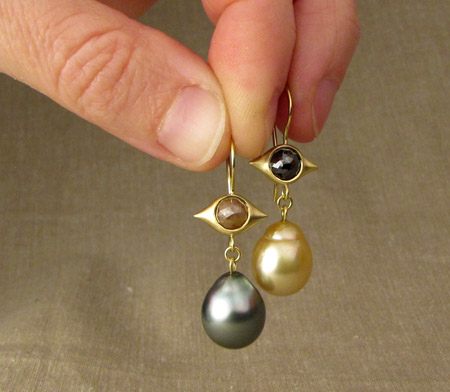 I don't make earrings very often, but pearl drops are so perfect for them, and I love pearl drops. Also I love translucent colored diamonds and 18K gold. So, I made these earrings, and I love them! They are one-off carved pieces with a 6mm+ 1.23ct black high-domed rose-cut diamond in one, a peachy-golden 1.38ct rose-cut in the other, also just over 6mm with a nice high dome. The black diamond has a baroque golden pearl drop, and the golden diamond has an awesome Tahitian black pearl. The ear wires secure in the back of the earring behind a hook for security. These are located downtown PDX at French Quarter.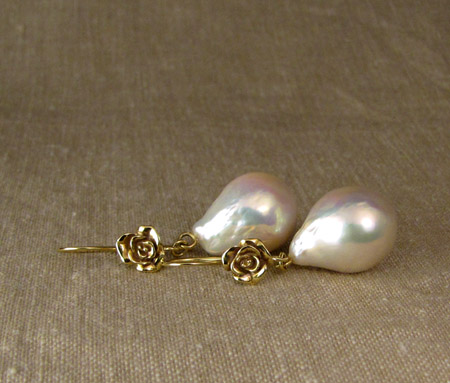 Once I broke the mind-barrier with the above earrings, I went to town with these ginormous white Chinese freshwater baroque drops. I carved two little roses (they are both just free-handed, so each a tiny bit different) for these in 18K. I have a photo further down of the backs of the earrings so you can see the ear wire hooks. These pearls measure approx 18mm in length by 13.6mm width.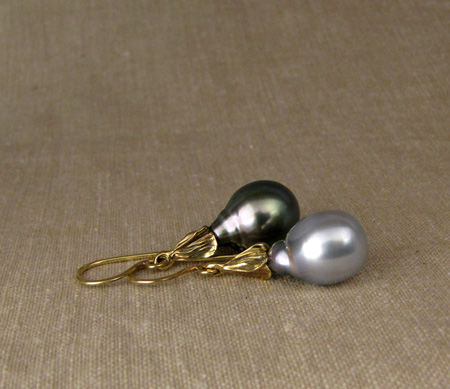 These little black & white pearl drops are dangled from little floral carved cups. Also 18K.
LOTS more photos after the click:
I've never really tried to take photos of earrings before. Here I dangled them from a shish-kebab skewer stick, which looks pretty decent, minus the shish-kebab skewer. My friend had the suggestion to rig up something using fishing line, which seems like it would work. I'll get on this.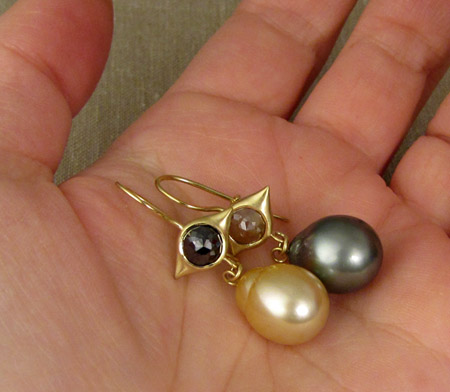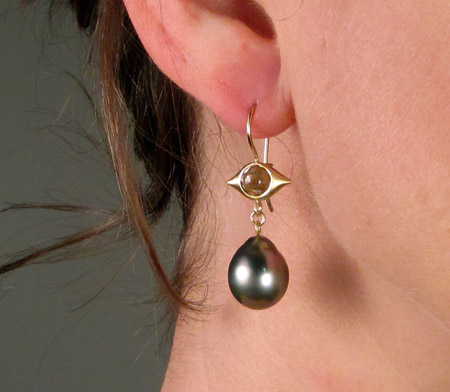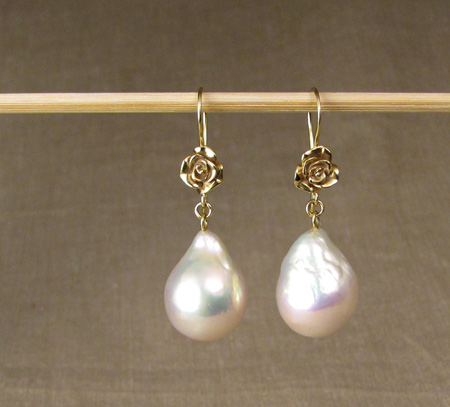 Yes. Definitely need to lose the stick.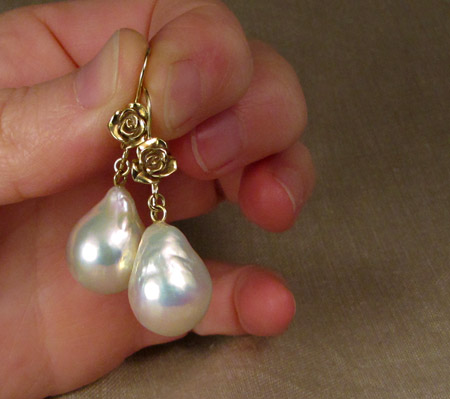 And the scrappy fingers: I had to photoshop out all the little nicks and scrapes and polishing compound from my fingertips. Not pretty.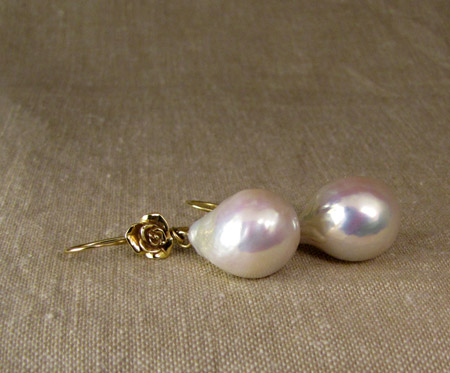 The colors in these pearls are so cool: pinks and blues and bright green! Very iridescent little (big!) guys.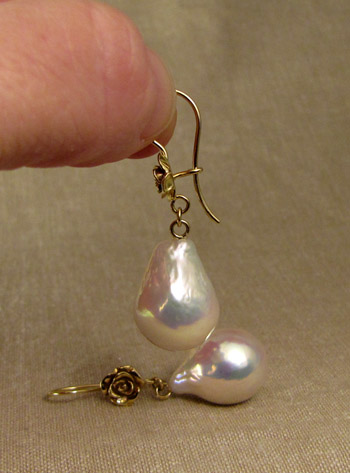 This unfortunate shot strongly features my foreshortened thumb, but is supposed to be highlighting the secure hook-back ear wires. I include it here for academic purposes.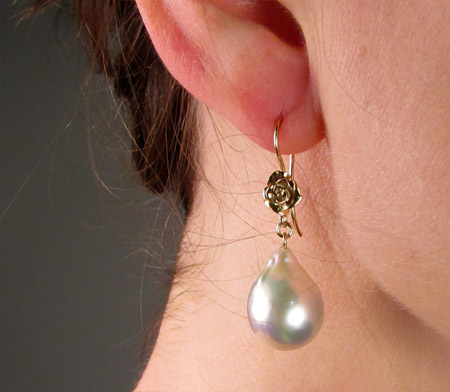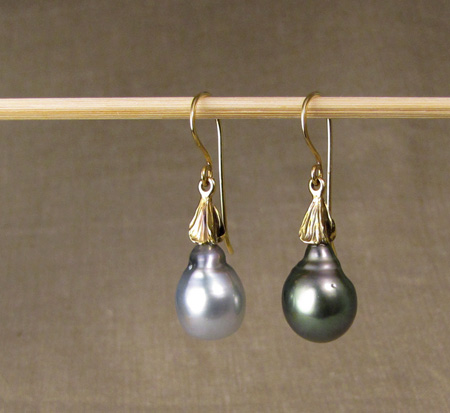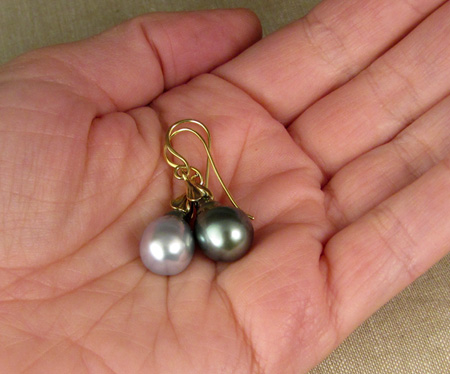 Not sure about the palm-shot here. I feel like the pearls look so different depending upon what they are against (white background, dark background, skin, etc.) that I tried to take a variety of shots.
Anyway, there are more earrings in the works with more pearl drops & rose-cut diamonds. Also, more single pendant drop necklaces.