Completed wax carving for my tapered poppy band.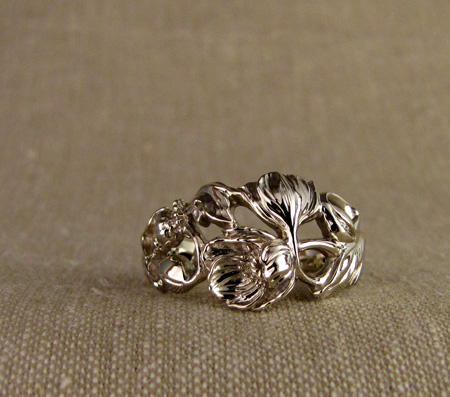 And the finished ring in 18K white gold! I love this ring!
I made this design as a replacement for a customer who was finding the evenly wide, fully carved-all-the-way-around band uncomfortable between her fingers. The tapered shape is perfect because you get lots of carved action up top, but the underneath is smooth, uncarved, and comfortable when you close your fingers. I kept the sides fairly low-action but still detailed.
Oh hey. I see it pairs nicely with the 12mm wide rose bramble band. Figures.
Click for many more pics:
Feathery leaves + buds.