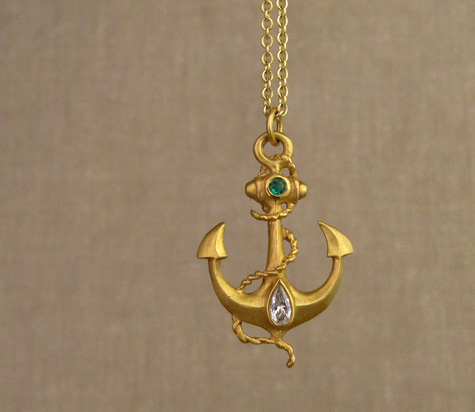 It was inevitable that I would get around the carving an anchor pendant. Zillions of them are out there, and with good reason: they are iconic and symbolic and just flipping cool. Here's my iteration.
Since this is not an anchor for dragging along the bottom of the sea, I made it in 22K gold and added a .11ct E-F-G VS pear diamond and a little 2mm emerald.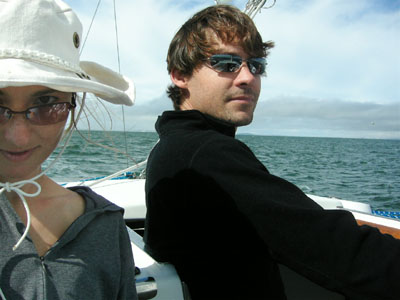 YAAAAARRRRRRRR!!!! That is a photo of The Sailing Jeweler + The Husband, once upon a time.
More pics & words after the click: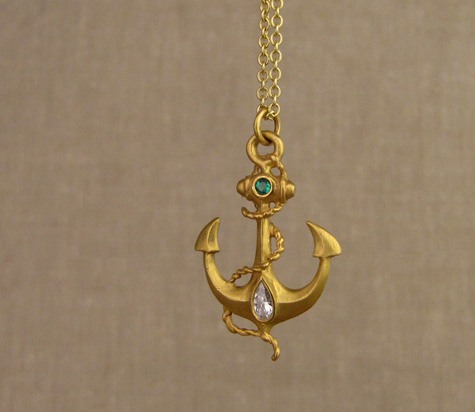 This style of anchor is called a 'fisherman's anchor,' but instead of that top cross bar being in the same plane as the lower flukes, it is supposed to be longer and perpendicular so as to encourage the hook to dig into something. It's an older, simple design, but as far as functionality it was not my favorite anchor.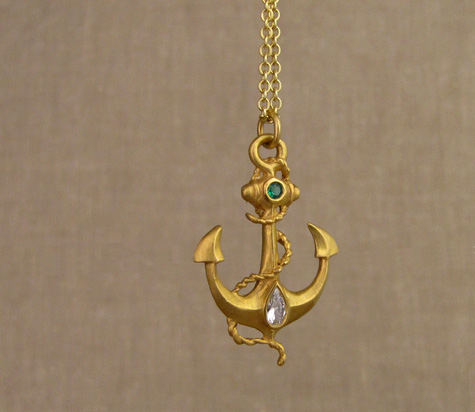 What. Don't you have a favorite anchor?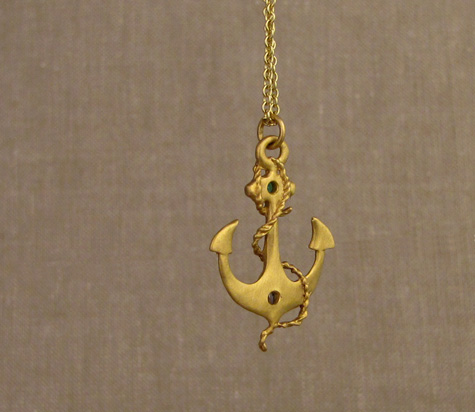 I would say that 99% of the sailboats I see out there have either a Danforth or a Bruce anchor. I didn't actually like them all that much either.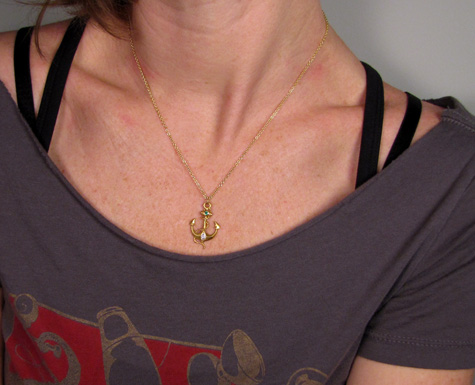 My favorite was the CQR (plow). It's not a looker though, and I'm unlikely to memorialize it in 22K.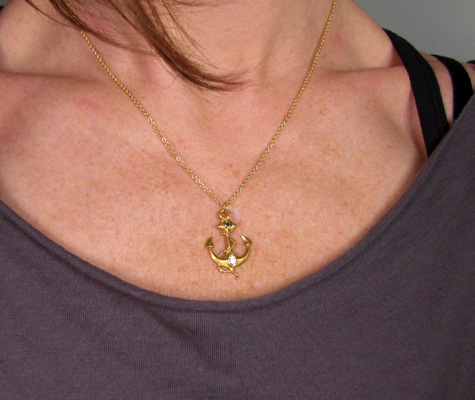 These days, now that I'm no longer at sea, I've come back around to the classic fisherman's anchor.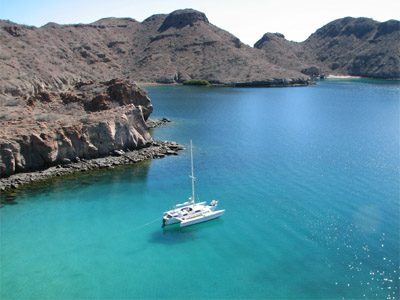 Here is our boat! We took a couple of years and traveled from San Francisco to Texas via the Panama Canal. The above photo was in Baja. The below is at the Blue Hole, offshore Belize.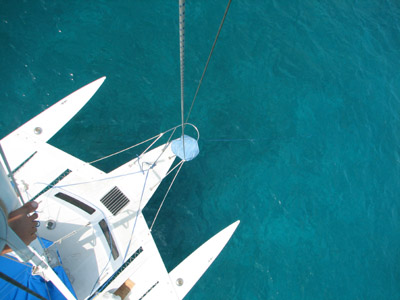 It was something of an unusual little thing, for a sailboat. It was a small trimaran—more Star Wars in aesthetic than Ye Olde. It was a backyard-built Jim Brown design, very lightweight and fairly minimal in that we had no refrigeration, no radar, no SSB, no throughholes, no inboard motor… no rudder even at one point—but that's another story!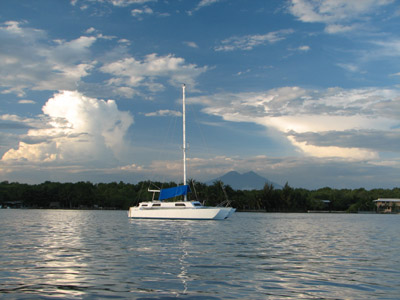 Here we are holed up in a river delta during hurricane season in El Salvador. You see those thunderclouds? They would build up all day long at the base of the volcano, and then at dusk, they came roaring down the hill and out to sea, tearing violently through our anchorage in the process with much fanfare of thunder and lightning.