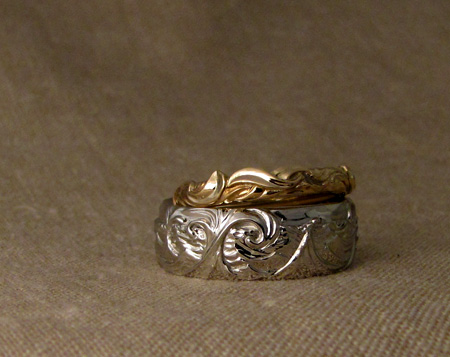 These wedding rings were really interesting and fun rings to carve. The groom was from Hatteras Island, NC and wanted his ring to have the types of waves seen off Hatteras Point carved around his band. There seems to be something of a convergence zone with two currents coming together and so the waves often come up into little splashing peaks. A photographer named Daniel Pullen has a series of photos of these waves in his "Cape Point" section.
For the bride's ring, we did a more of a swirling stream with leaves floating along. Both rings are 14K gold.
More photos after the click!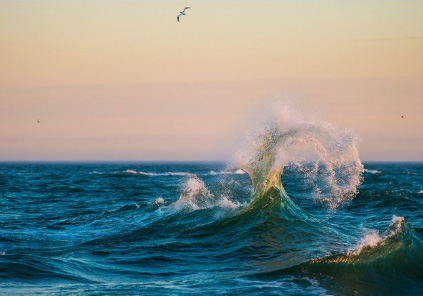 Here's a photo of one of the wavelets.