Archive for 2017
Friday, January 20th, 2017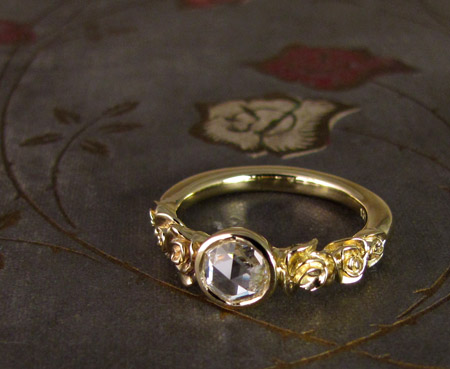 My Rosy Solitaire in 18K yellow gold with a ~6mm rose-cut diamond!
Wednesday, January 18th, 2017
I was initially freaked by the heart-shaped diamond, as I'm unused to designing for non-round-ish stones, but it turned out far easier to accommodate a heart than I thought. I think this ring turned out awesomely, and now I'm a heart convert.
Many, many more pics after the click: (more…)