I was invited to participate in a photoshoot! I've never done one before, so all the action was super interesting for me. The videos were shot & assembled by Glitch Films.
The behind-the-scenes video is also really cool:
I'm even in it! I feel he captured my natural flailiness quite well.
More after the click: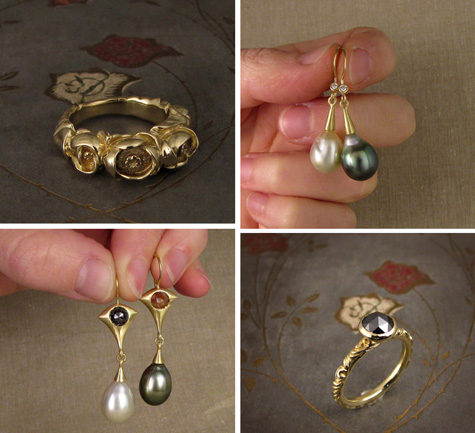 The pieces of mine she wore for the shoot (I had to leave towards the end, so not sure if they got to any of the others). 18K Pond Lily ring, 18K Tahitian and South Sea diamond drop earrings (two ways..), 18K black rose-cut diamond Victorian Solitaire & wedding band.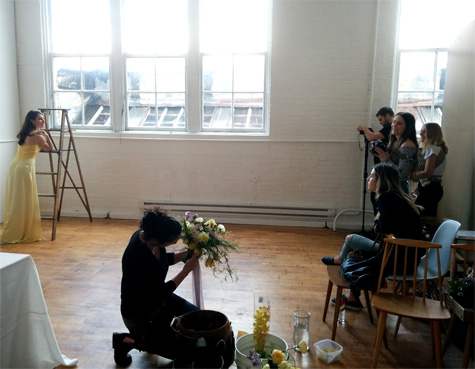 I noticed the video guy cruising around taking photos while things were being set up, but didn't realize what was up. It's impressive how a bunch of random stuff in boxes got assembled into the tightly dialed scene in the top video. No thanks to me! I mostly tried to keep out of the way and played with the baby.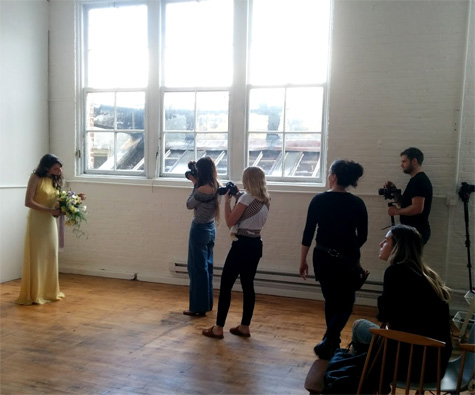 Seriously, I have a new respect for modelling. These guys handle annoying and what would be to me horrifyingly uncomfortable and awkward shit with utter unselfconsciousness and a smile on their faces. Pretty impressive.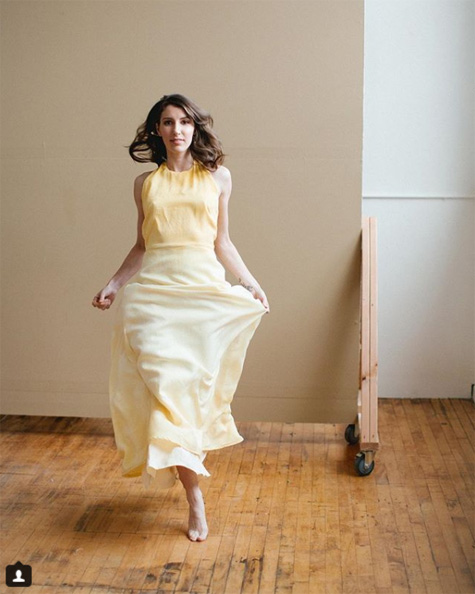 Case in point: All the hopping! Look how nice it looks (pic from Love Lit Photography's Instagram page).
Here are links to all the participants' Instagrams.
Photographers: Amy Wennerlind and Kaitlin Green from Love Lit Wedding Photography, and Glitch Films. I'm super excited to see the photos as they get processed.
Vendors:
Fern & Grace, Haunt, Diamond Sea Bridal, Kathleen Elam, Kailla Platt floral design, Lauren Wadsworth, Colleen Kaufman, Southern Scribe, Cotton Flower Press, Dream Cakes, and me!