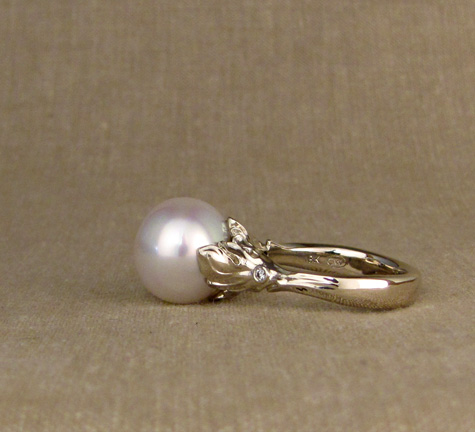 Rococo Leaves Pearl Mounting in 18K white gold with a honkin awesome South Sea beauty! Two little diamonds are set in the shoulders as well
I love love love this pearl mounting and might need to make one for ME to wear. That means I have to make the decisions I force my clients to make: WHICH pearl?! A peacocky black Tahitian? I do have a fondness for those pistachio silvery green ones too.. What about going craaazy and using something pink? A giant peachy pink metallic awesomeness set in 18K yellow. YUM! But then that 18K white gold is so lovely with its antique ivory color.. I wonder how a gold pearl, set in white gold, with two tiny yellow diamonds in the shoulder would look? This is probably why I don't wear a lot of jewelry—too many options make for too tough of a decision.
More pics after the click: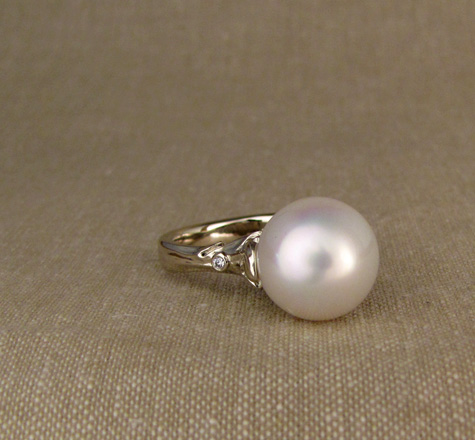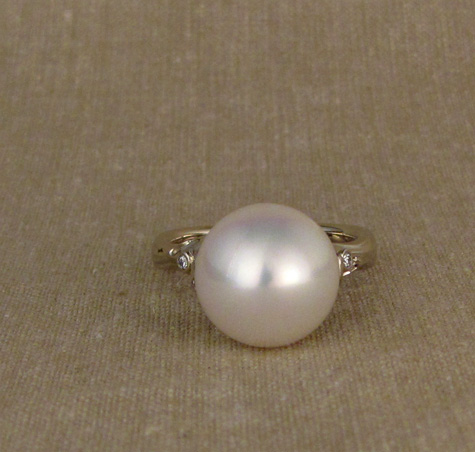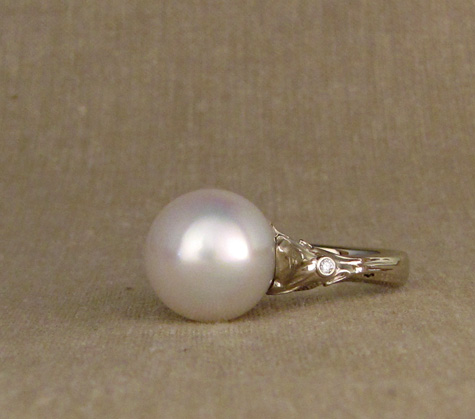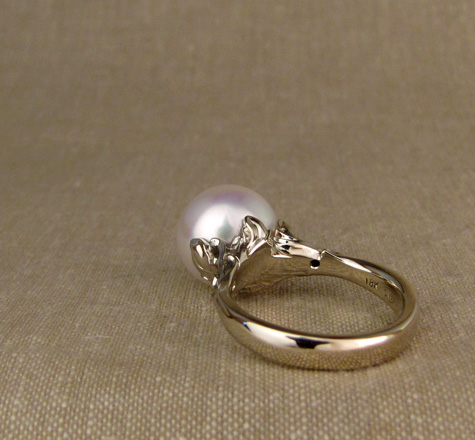 I love the ring-butt view of this one.