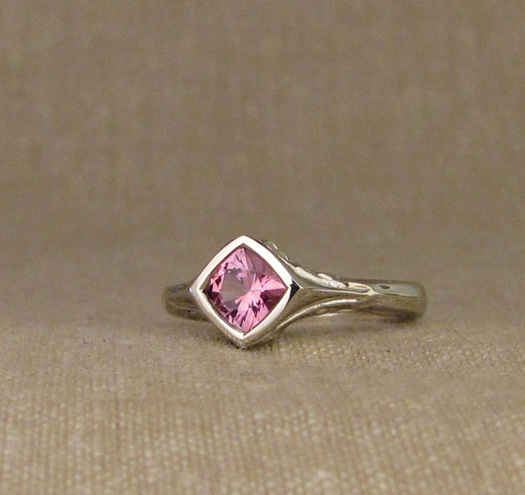 This was a custom solitaire made for a woman from the Portland area, but who would be moving away to be with her new fiance. We decided to carve a Mt. Hood on one side, and Mt. St. Helens on the other (two prominent mountains you can see from the city here). The stone is a really pretty, very slightly peachy pink sapphire. 14K white gold.
Sometimes it had a dusty pink color, other times it was more light bright peachy pink. Sapphires are cool that way.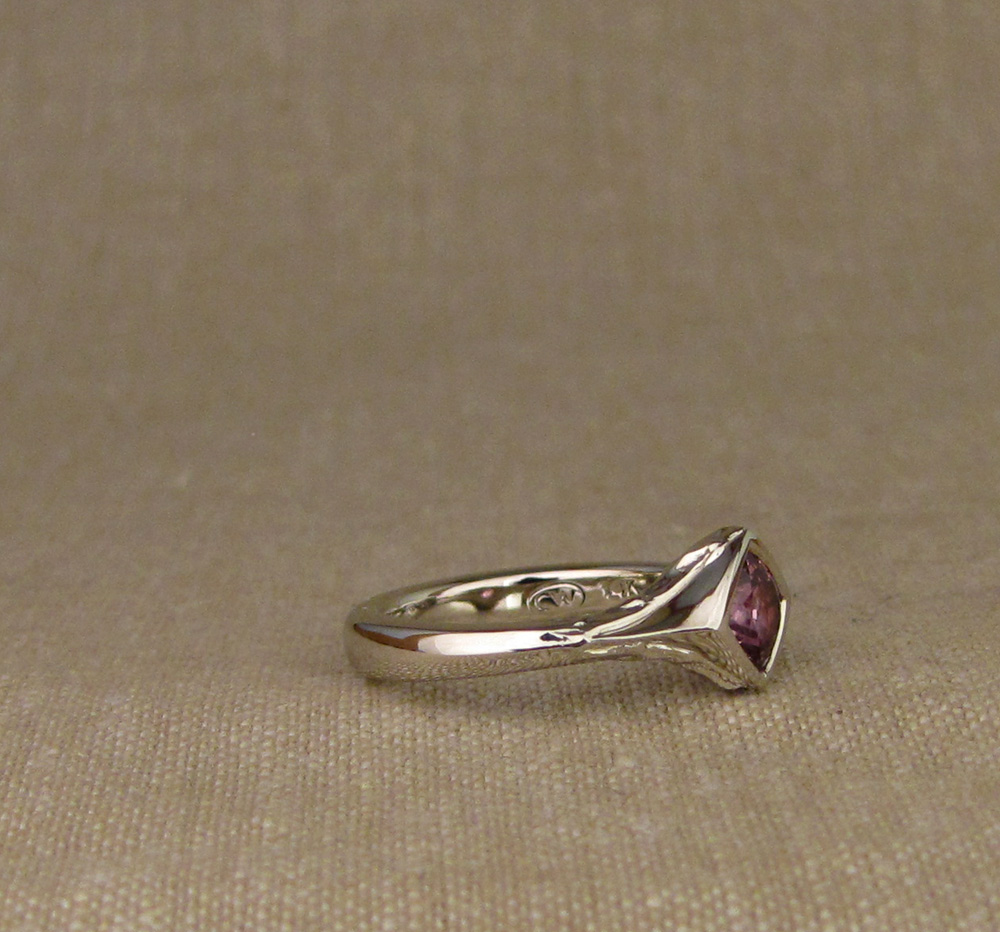 The Mt Hood side.
And the Mt St. Helens side.