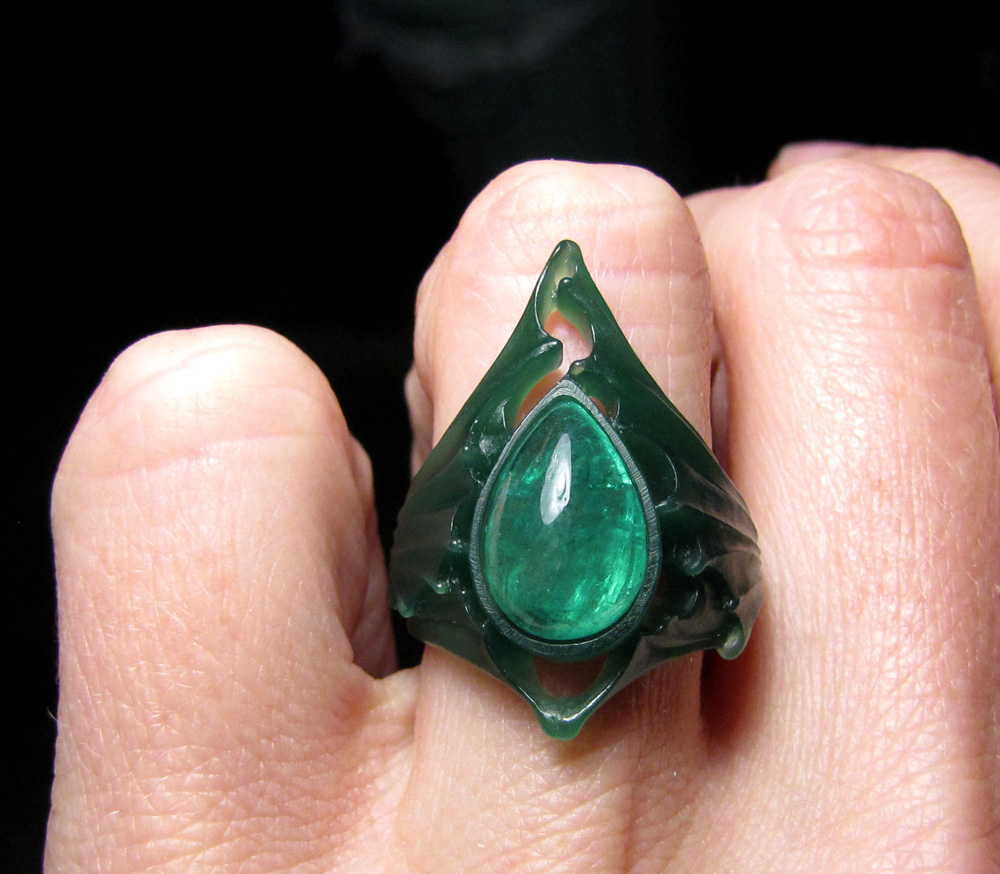 This is a one-of-a-kind wax carving I made for this cool emerald cabochon. I've been thinking about this stone for about two years now (I believe I bought it three gem shows ago now). It would be perfect in 18K yellow gold (because everything is perfect in 18K yellow gold…).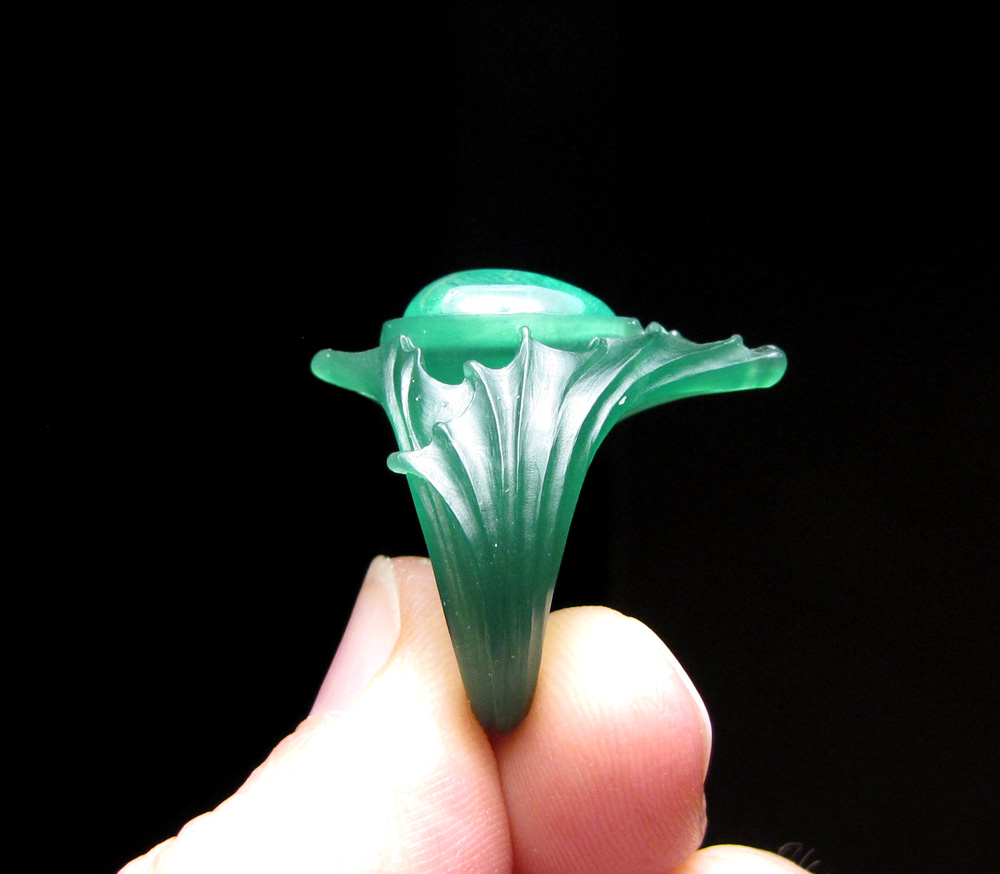 IF this might be something you might like for yourself, and if I haven't cast it yet (I haven't as of this posting date), send me an email and I'll get you a quote: cheyenneweil@gmail.com. If you would like it for yourself, I'll adjust it to your size before casting too.
I don't know that I set out to carve anything specific, but I definitely was feeling some kind of bat-wing vibe, or maybe the pleats and folds of those crazy giant "corpse" flowers.