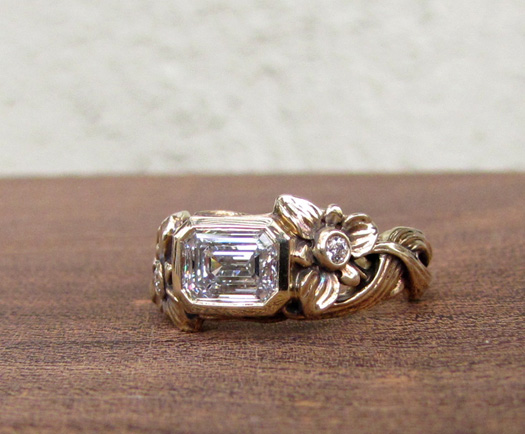 This was a re-do of a wedding solitaire: I removed this 1ct emerald-cut diamond from its original setting, and designed a new one around it. The motif is lilies + leaves framing the stone, bulbs and roots entwined across the base of the band, all very three-dimensional and sculptural in styling. Little 2mm Old European Cut diamonds are set in the centers of the blooms.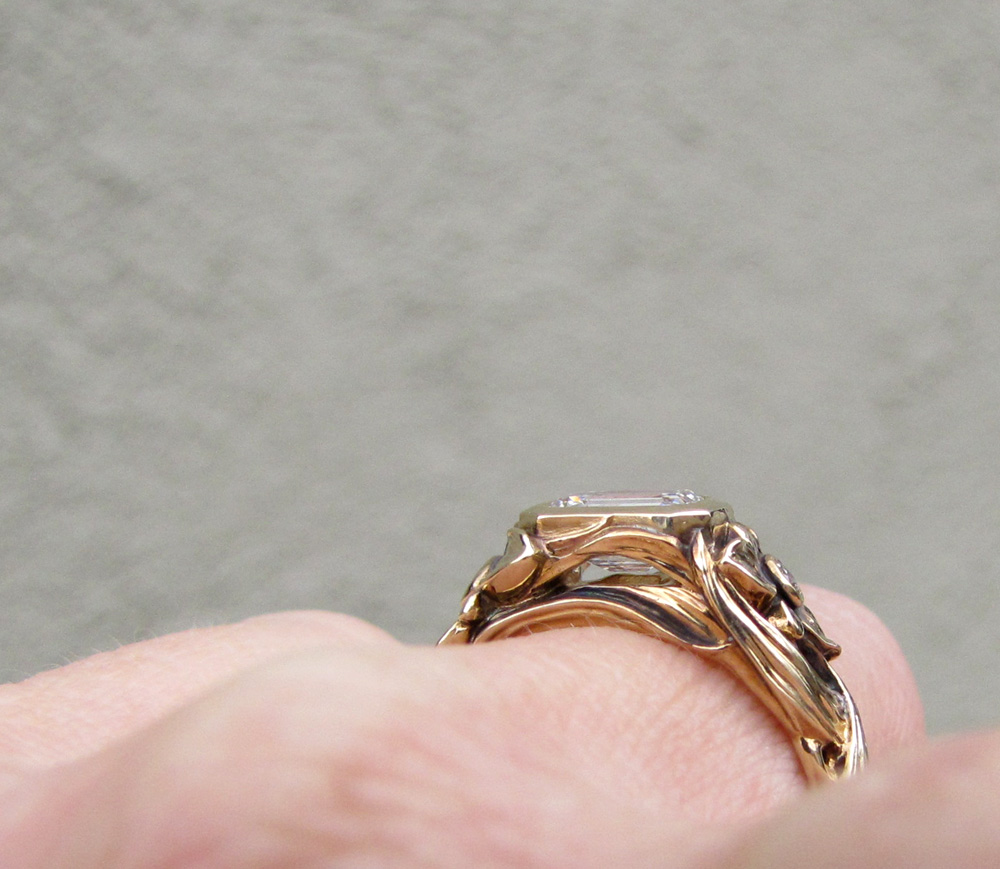 The bezel sides are open so you can get a peek of the diamond pavilion, and also to let a little additional light into the stone. Very happy with how the ring turned out.
More pics after the click:
I took these photos away from my usual studio and photo-box. Al fresco! They turned out nicely, but I was having trouble getting my colors to balance correctly—they are a little on more on the cool side than I would prefer.