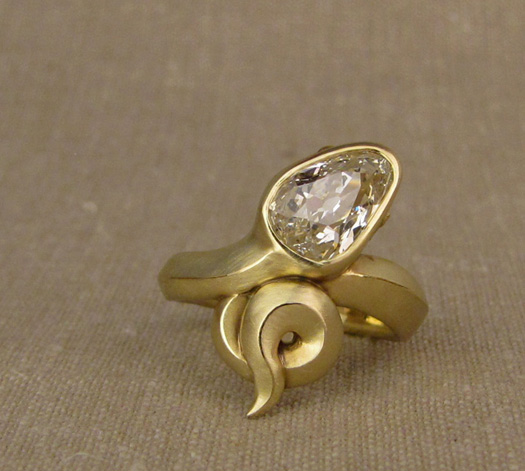 This amazing antique diamond needed a setting.. And since there can never be too many snake rings, it seemed like just the perfect thing. 1.95ct antique pear-cut diamond (with a crazy high-profile table & nice fat culet!) and 18K yellow gold. I LOVE how this guy turned out.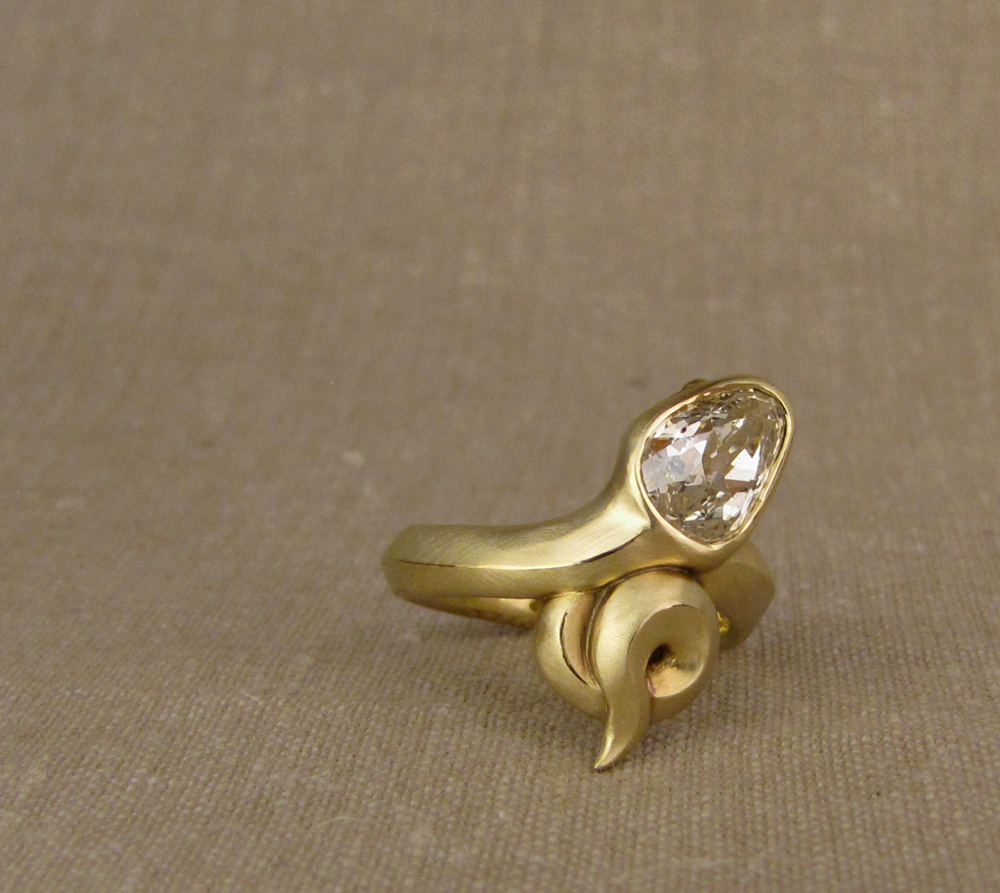 Brushed finish with a bright burnished ridge is my favorite for this smooth snake body shape.
Mirror polish on the inside though!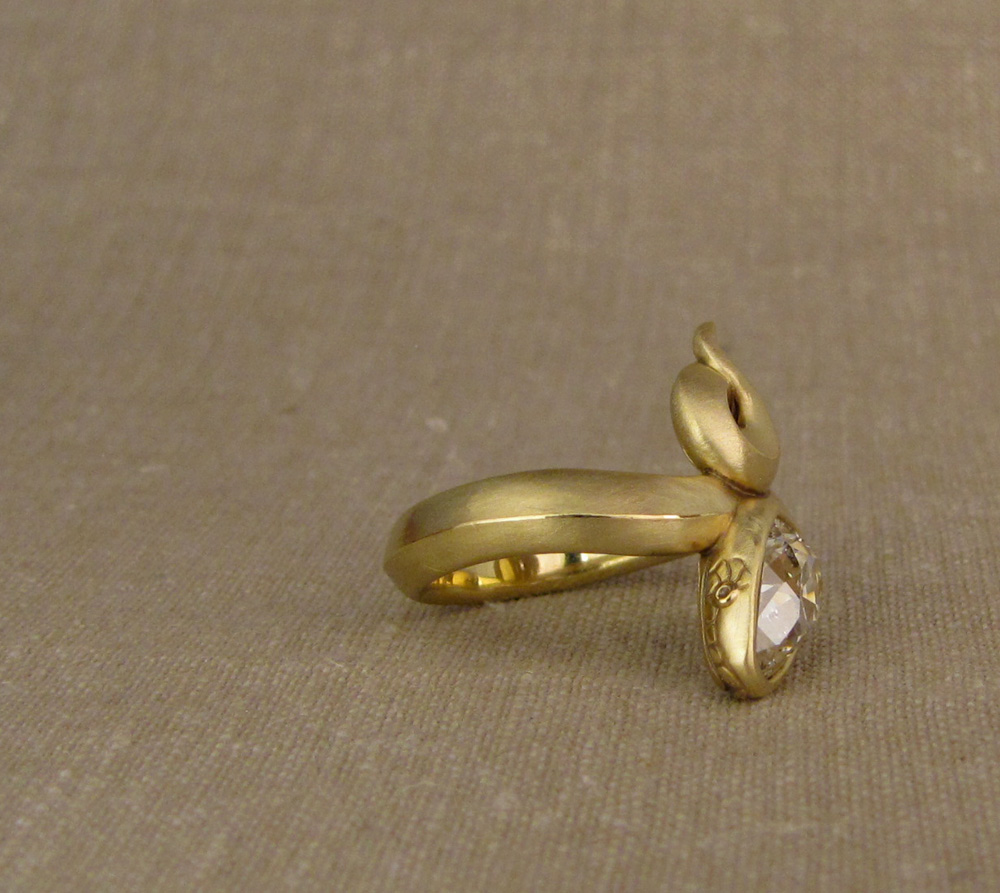 Oh, hello there!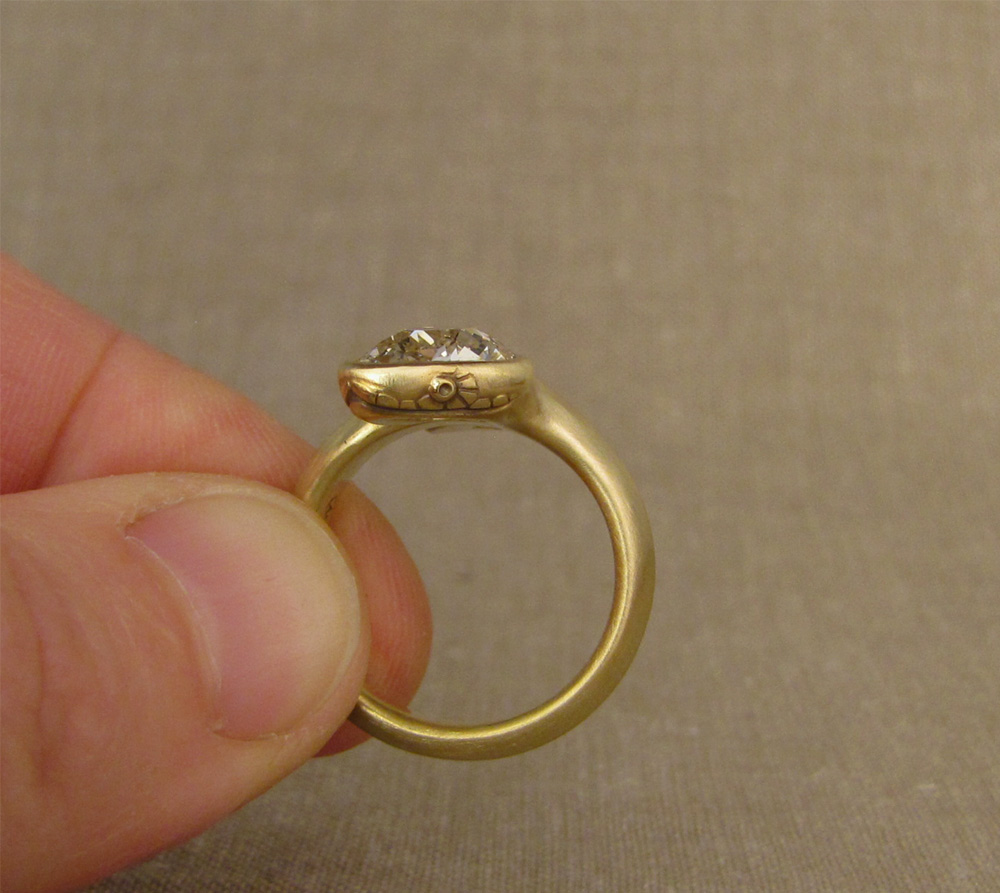 I like tall grass and warm rocks!