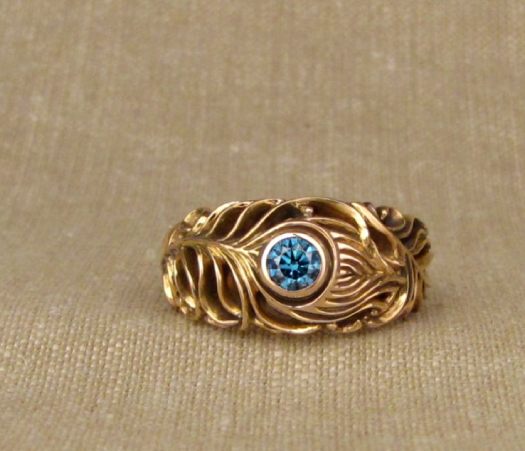 My original version of this ring was carved for a stone around 2.5mm in size, but in the past few years, I've altered it to fit a stone that was closer to 4mm.. So, I decided to carve a new 'master' wax that was specifically designed around a 1/4ct / 4mm stone and here is the first piece made from that new mold.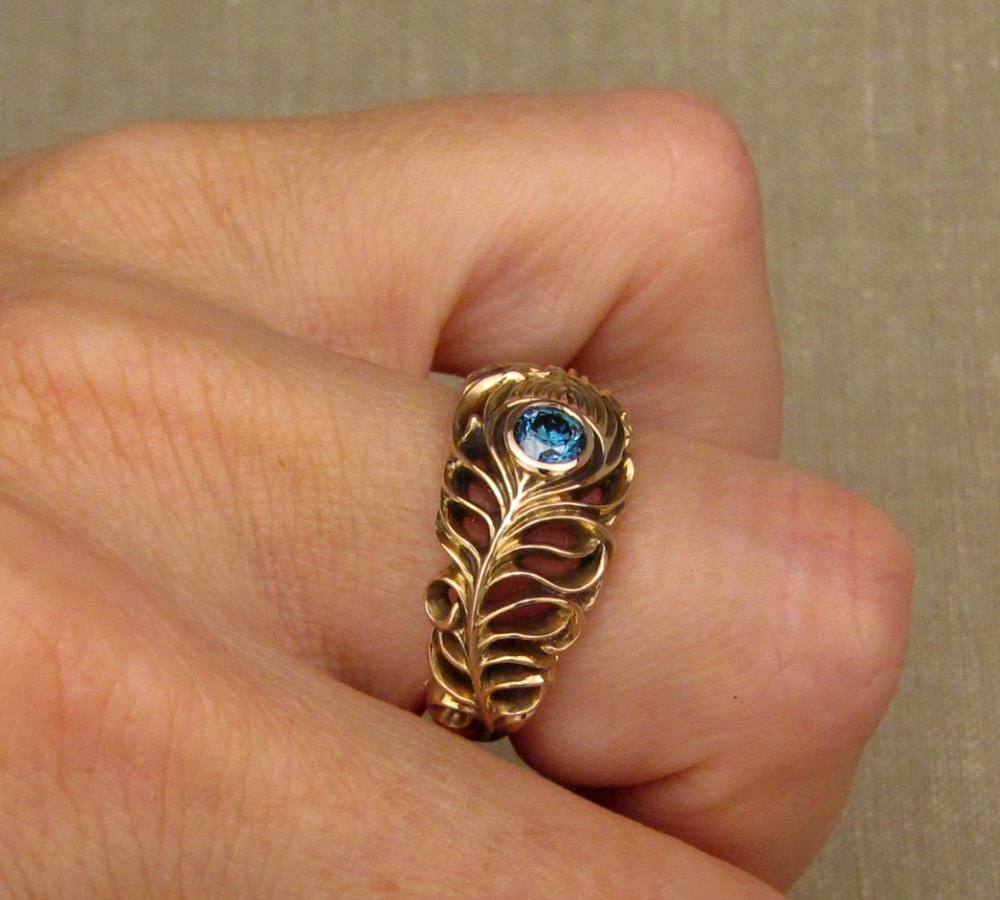 19K rose gold with a vivid peacock blue diamond (the diamond has been heated and/or irradiated to create and intensify the color. It was likely a brownish color originally). More pics after the click: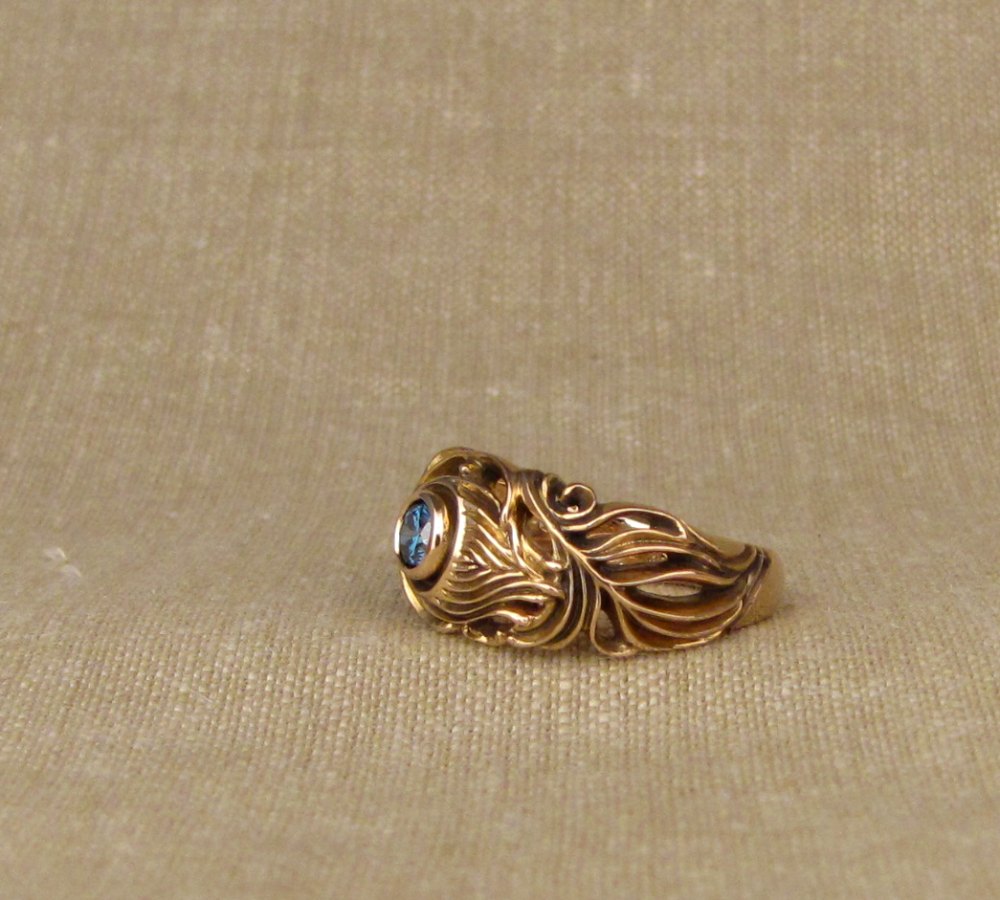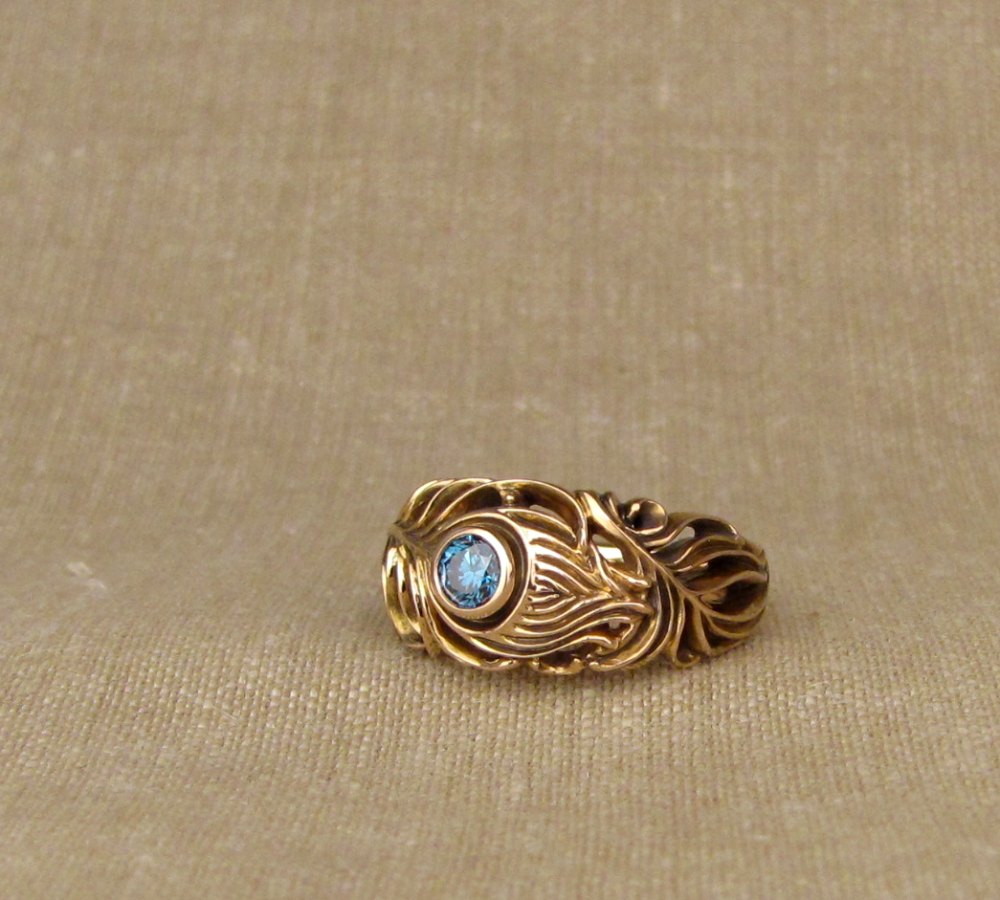 The new recarve is really very closely modelled after my original design, but I 'fixed' a couple of spots that I always ended up re-carving whenever I made rings using the original mold. Even with this new mold and just in general, rings with lots of detail always require me to spend quite a lot of time going over the wax and making sure it is smooth and perfect before casting.