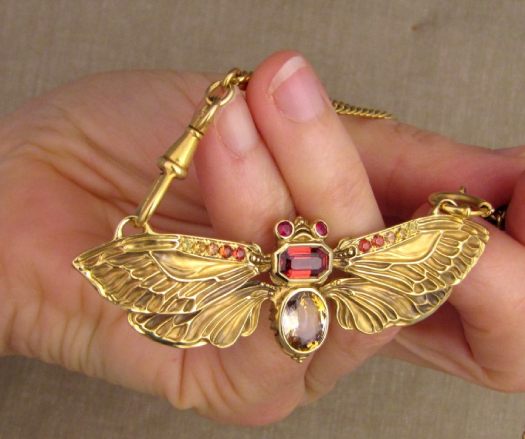 What better muse for a fantastic jeweled insect than a giant beautiful weird cicada? They have incredible wing structure and a slightly robotic look about them. A perfect candidate to recreate in 18K gold and multi-colored sapphires.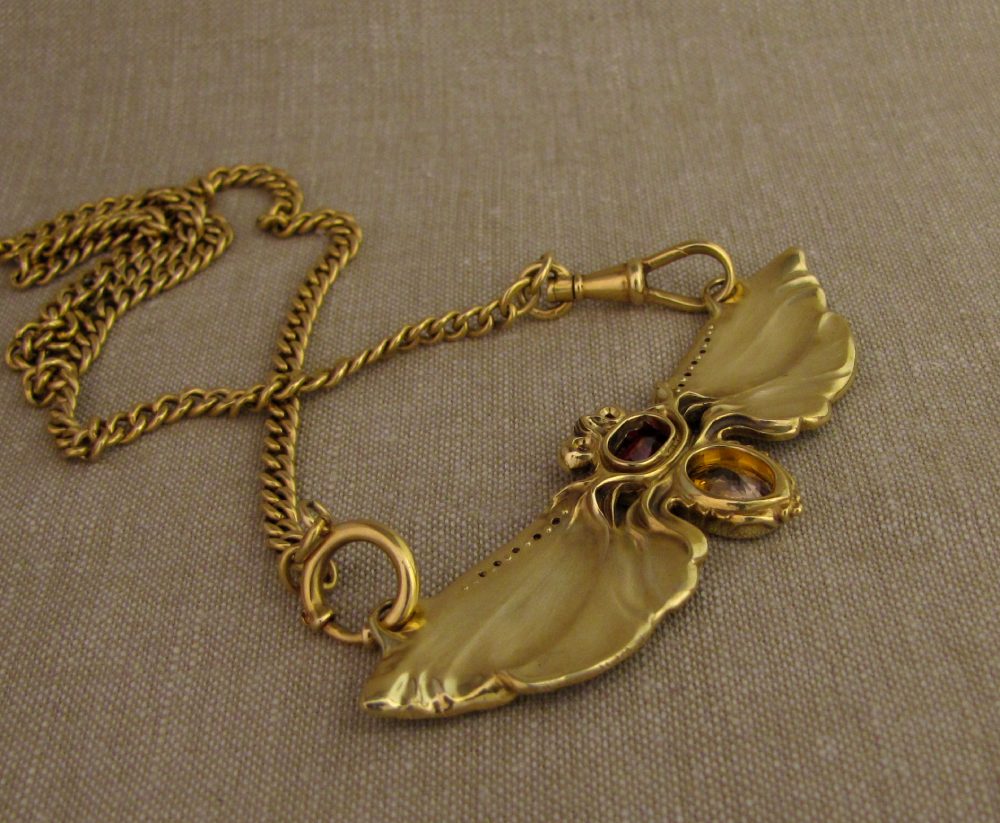 It is no fun to leave the backside plain. The chain used for this pendant was an antique watch chain; we did end up swapping out the circular spring-clasp for another swivel clasp to match the other side.
Many more photos after the click: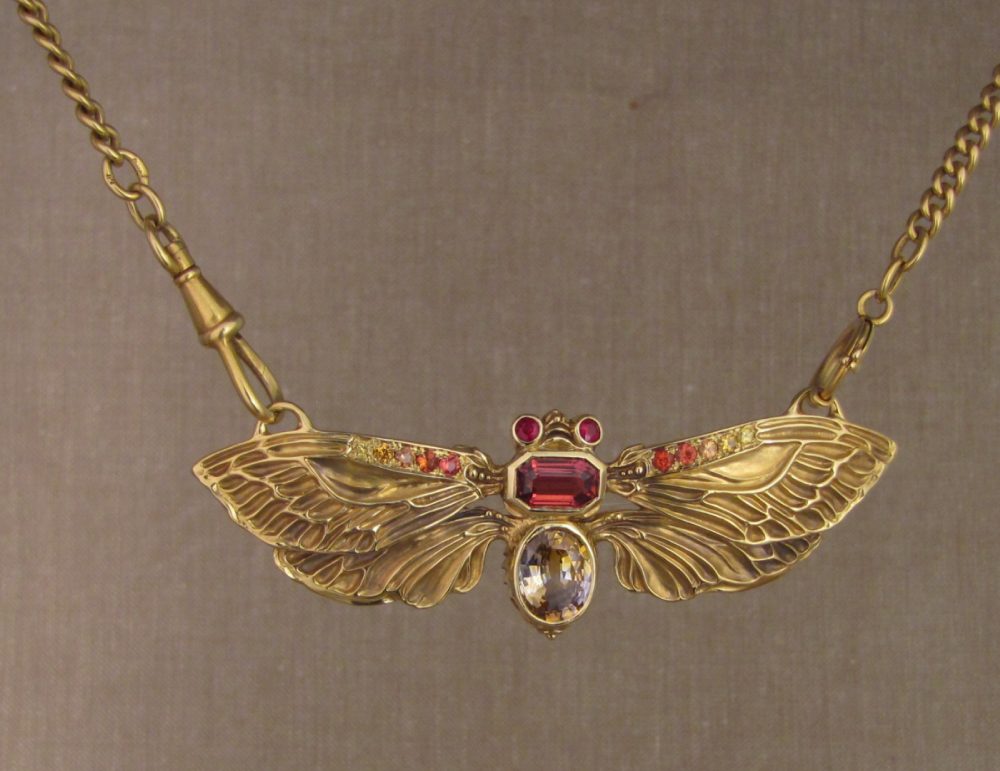 Jeweled insects are truly the perfect remedy for the age-old dilemma: what to do with this pile of miscellaneous gems?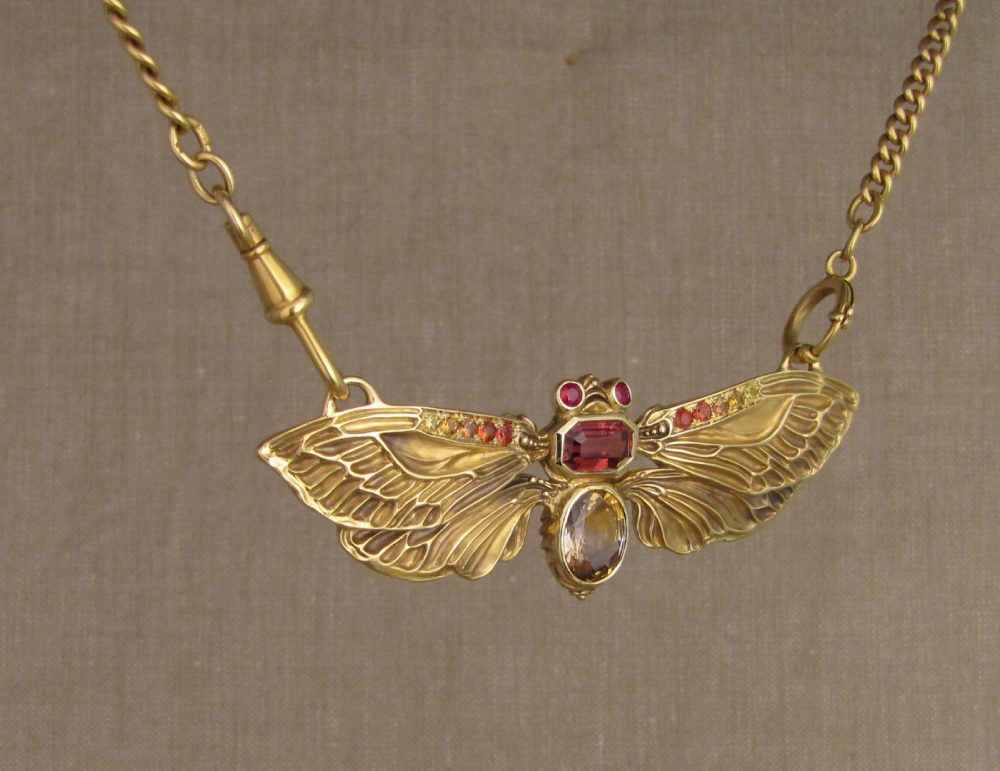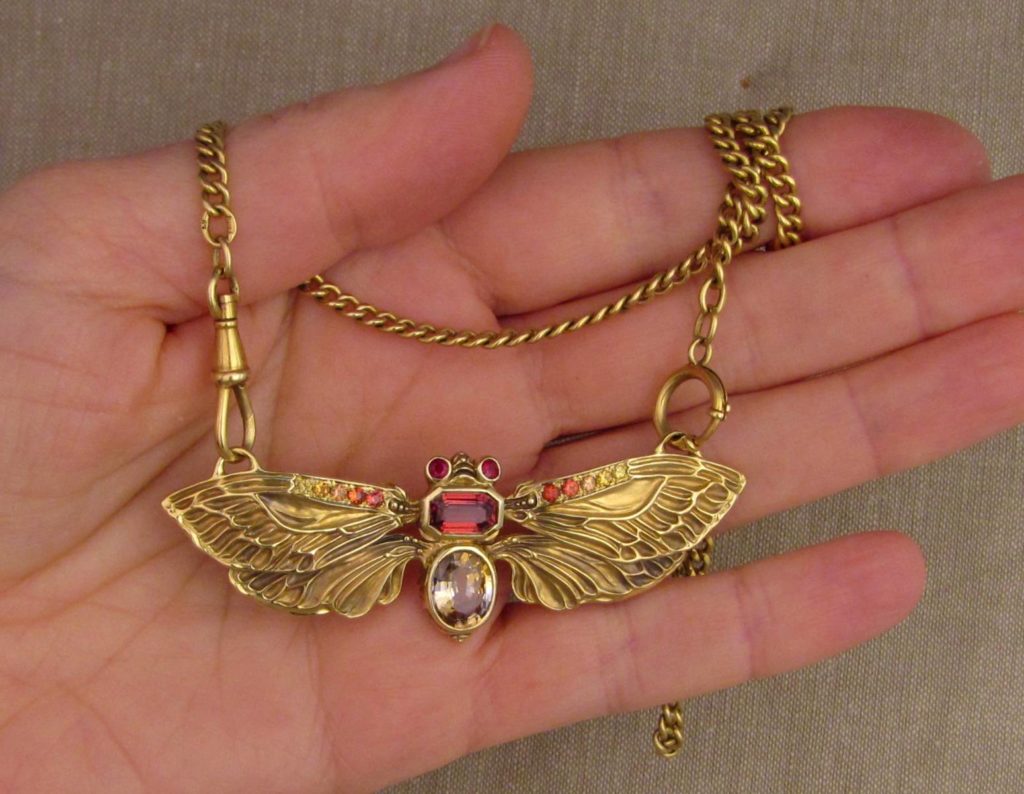 There are people out there in the world (i.e., on Instagram) who are excellent at layering necklaces. I'm not one of those people, though these bugs had fun together.. I'd love to see what one of the layering savants could do with this.