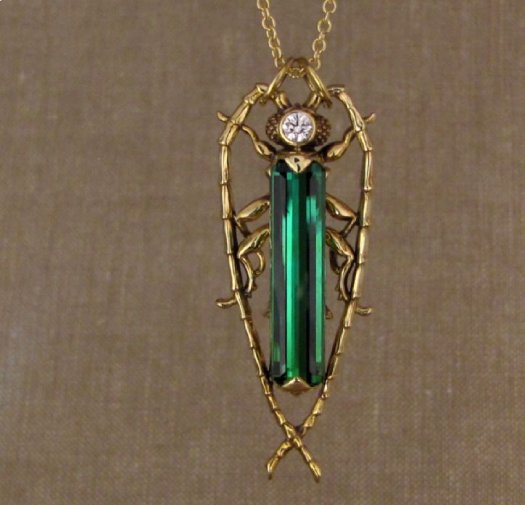 I made a sketch a while back that I knew I had to create, and then I spent much of last year's Tucson Gem Show on the hunt for thee perfect stone for it. I think I found it in this fantastic bluish green elongated tourmaline.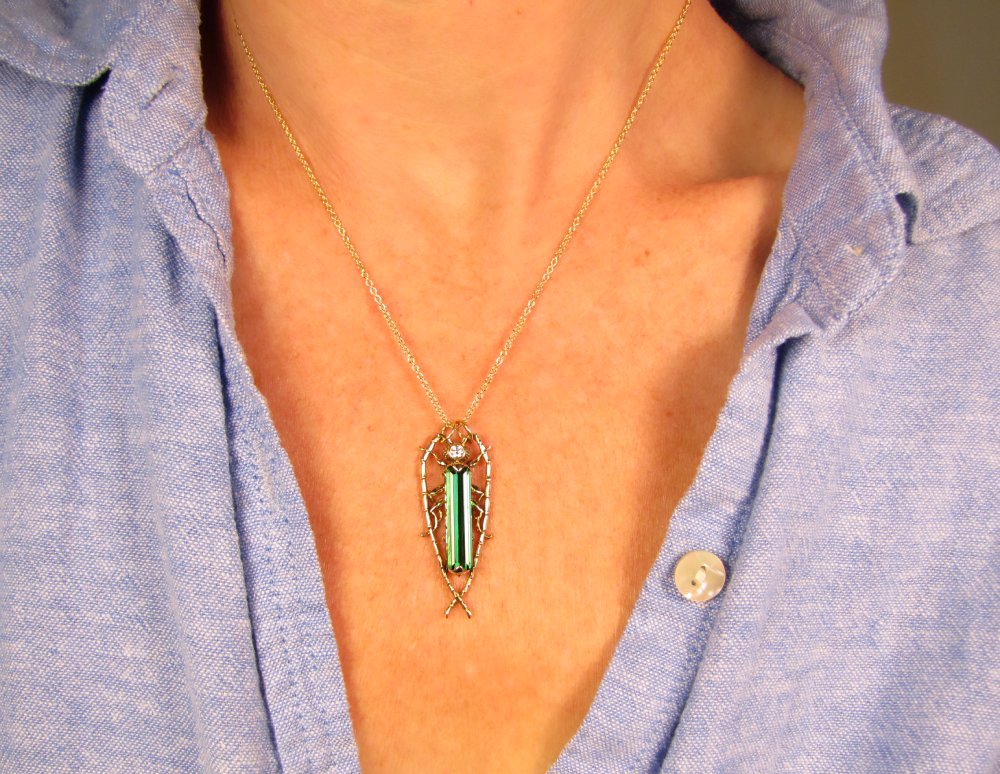 5.79ct tourmaline, and .12ct diamond. 18K yellow gold.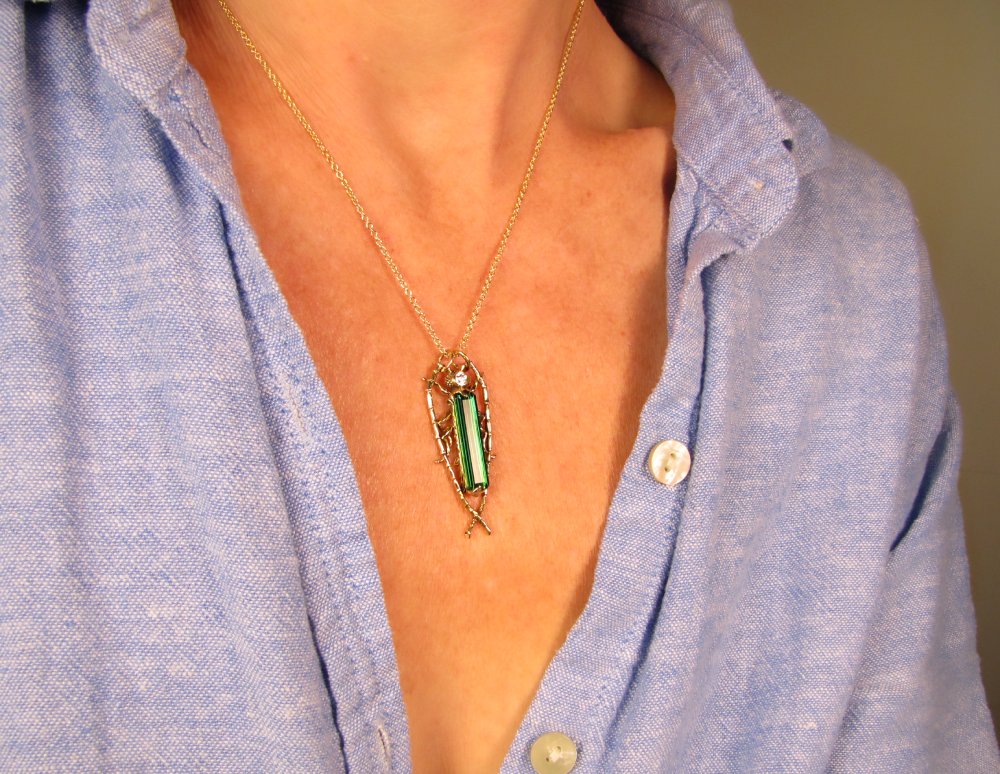 I LOVE how it turned out. I love the shape, and I enjoyed wearing it around while photographing and finishing up in the studio that day (and I might have still been wearing it later that eve when I watched an old X-Files with my kid…).