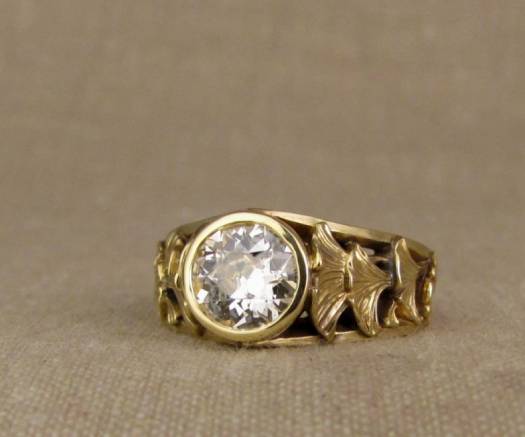 I love LOVE this design. I've re-created it now three times over the past decade for three different diamonds and every time it's my favorite.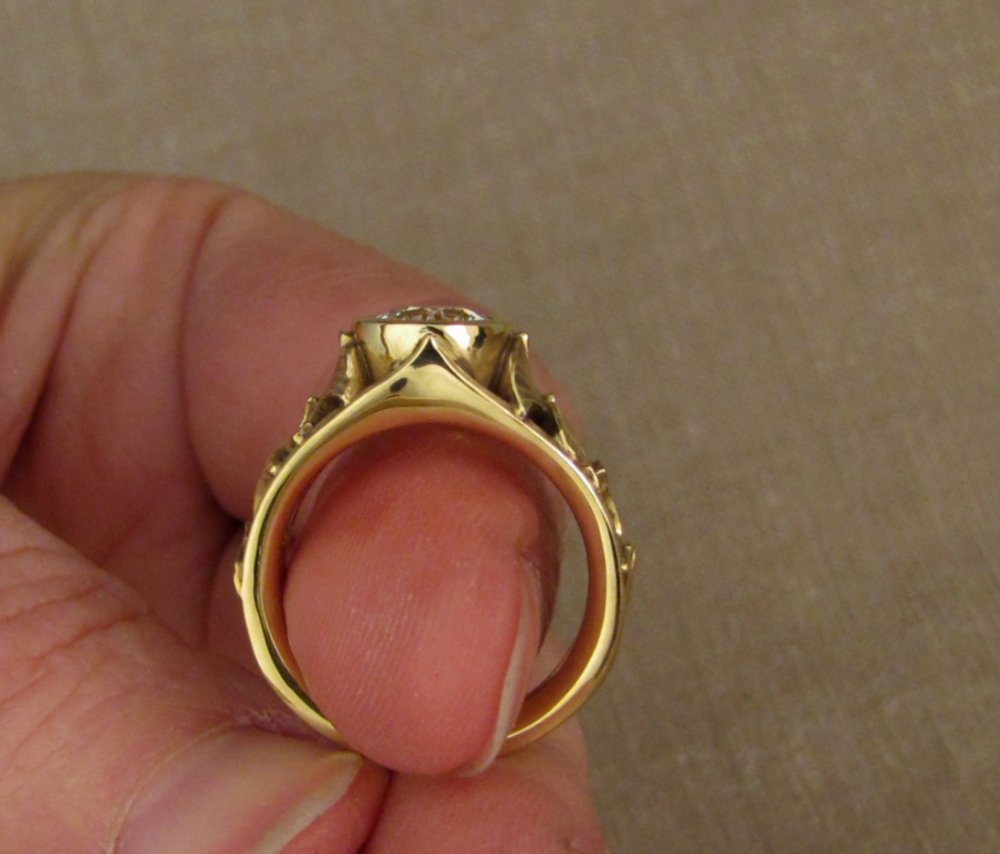 This iteration I did more of a brushed/satin finish on the leaves and upper face of the ring, but polished bright the inside and sides you see above, around the bezel leading up to the stone, and the tips of the fluttery ginkgo leaves.
18K with a hair under 1.5ct diamond.
(more…)