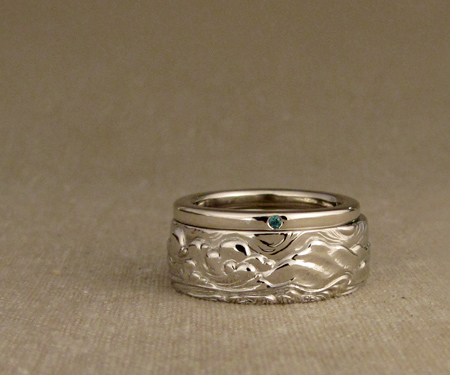 The premise behind this storybook ring was four elements (earth, water, fire, air). Plus we hid tiny hearts in each scene. Because love! These are the two wedding bands together: Alan's carved and cast into 14K white gold, and Kate's 14K with a tiny emerald.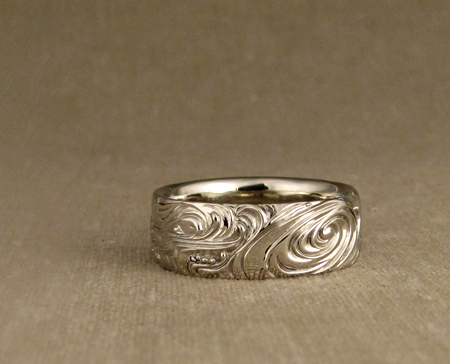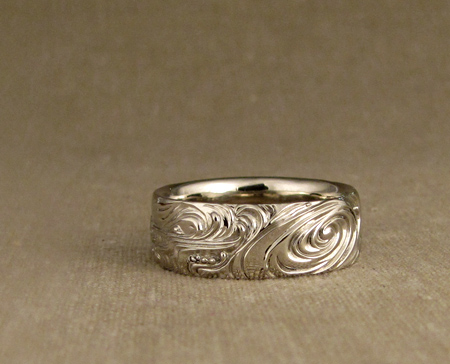 I initially did the ring shiny, which alarmed Alan a little bit as I'm guessing he was unused to wearing shiny things on his hand. So then we decided a matte finish would tone down the brightness and also maybe bring out the detail of the carving more.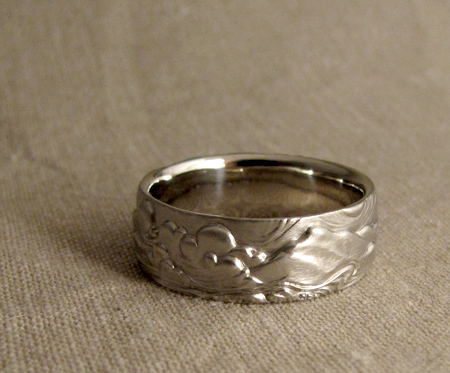 It's a hard call. I really like the matte, but I also like the shiny. I like it ALL.
More pics & description after the click! (more…)