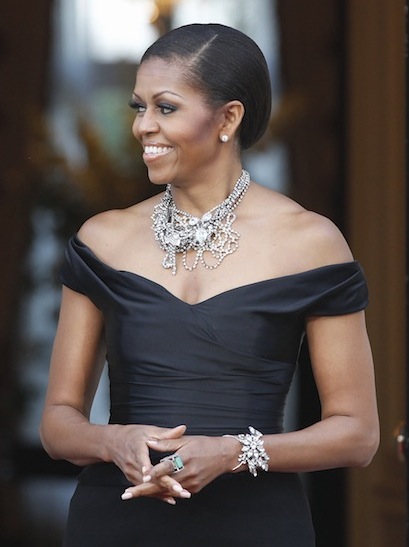 I like the entire ensemble here: Ralph Lauren dress, Tom Binns necklace and bracelet, but most of all, I like the ring. It's by Yewn and has a jade center stone with a distinctive squared silhouette and a pave lattice motif. Like this: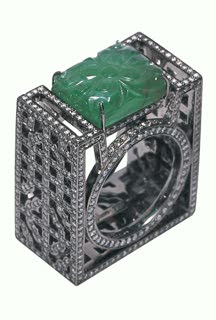 I do like this ring. The necklace is pretty cool too.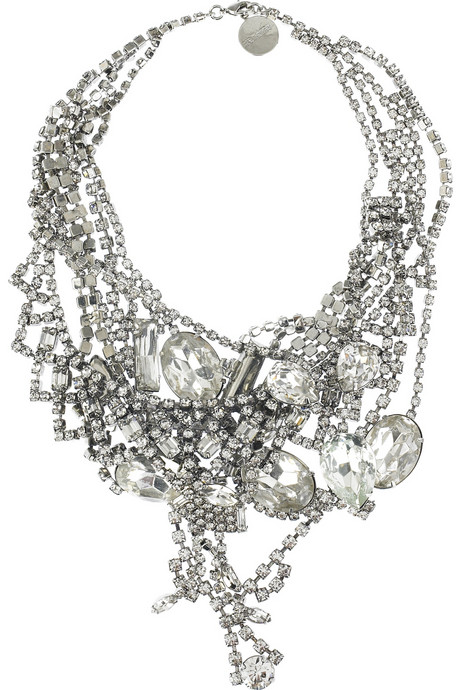 This isn't the exact one but it has a similar look. It is made from silver, and crystal stones possibly? The asymmetrical tangle look is nice and makes the dress a little more rock and roll.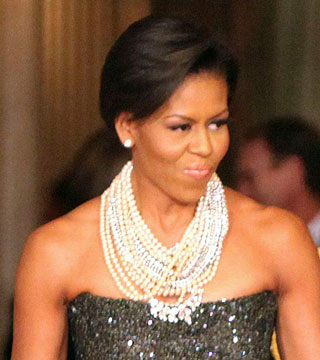 Here she is on another occasion wearing a necklace by the same designer.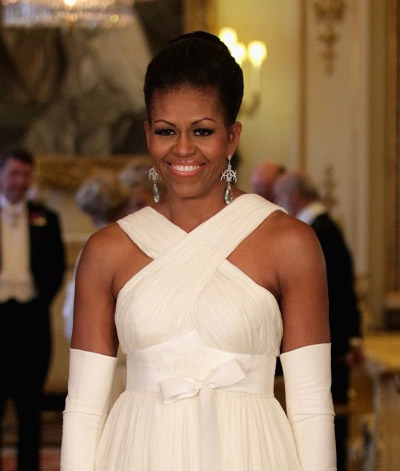 And I included a pic of Michelle Obama's outfit at a state dinner at Buckingham palace. Tom Ford dress and supercool dangle drop earrings. I can't find any information on the designer of these but I like the thorny-looking motif and the large briolette drop. Possibly diamond? I'd like that. Maybe not though; it could also be rock crystal or aquamarine..