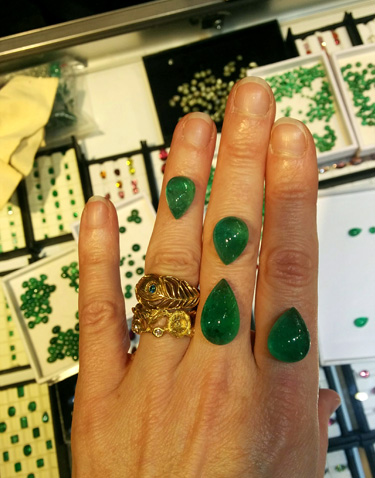 Another year's gem show is in the bag. I managed to break out of my usual AGTA/GJX "rut" and see some new venues. I spent close to three solid days on my feet from open to close, running on manic fumes the entire time, dismissing lunch (that's for amateurs!), and sustaining myself with furtive bites of Lara bars. By the end of each day I would be a glazy-eyed dehydrated spazz. YAY! Man, I love this show.
The above lovelies are from a Holidome vendor. That is a vast and confusing venue with 5-ish ginormous football field-sized tents filled to overstuffed with largely gem beads and costume jewelry, though there were some good loose stone vendors for sure. I'll make a post of what I DID actually buy soon. (Spoiler: I got one of those emeralds!)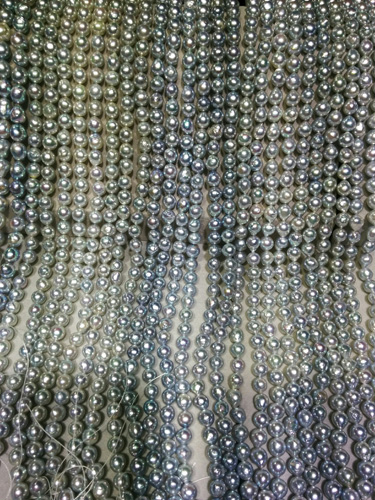 Natural color Japanese Akoya pearl strands. I typically ignore Akoyas because I find the classic white "Mikimoto" style pearls a bit of a yawn, but these silvery blue-ish baroque guys were totally my speed. Please someone, give me a reason to call this guy up and order one of these strands!
Many more pics after the click: (more…)