Oh hello there! I'm still here. I got slammed with Christmas orders (why I thought this would not be no big whoop, I have no idea) and then once I finished and shipped everything, I spent a month stumbling around with my eyes glazed over.
I have some new custom pieces I made, which I'm very excited to show everyone. I just have to wait for the recipients to get them so I can post pics.
In the meantime, here's one that is not necessarily a new design, but used a very unique natural color peachy-pink rose-cut diamond. Quite loverly!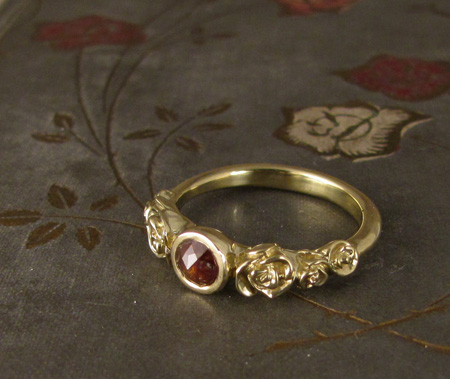 Man. Nothing beats the color of 18K yellow gold. I always thought I was more of a white gold person but lately I find myself loading up on the 18K yellow.
And actually, here is another version of this same ring I did using rose gold and a gorgeous 1 carat stone: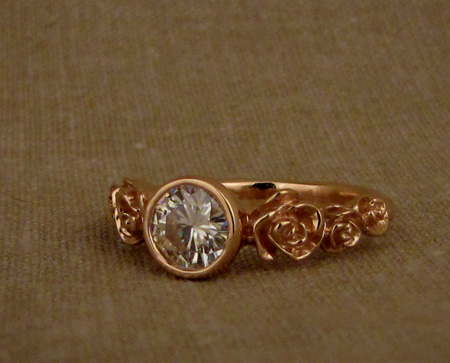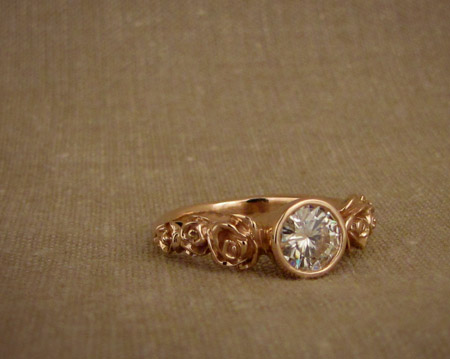 I wonder how this ring would look using a huge champagne-colored diamond…