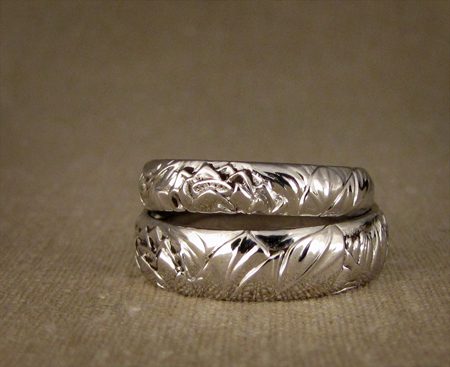 These wedding bands tell the story of a relationship. Daniel & Alicia chose a number of themes and motifs that were personal and significant to them, I made a million sketches, and when we finally got the design nailed down, I began to carve.
The rings were ultimately cast into platinum (Pt950/PtRu). His is 6mm width and hers, 4mm.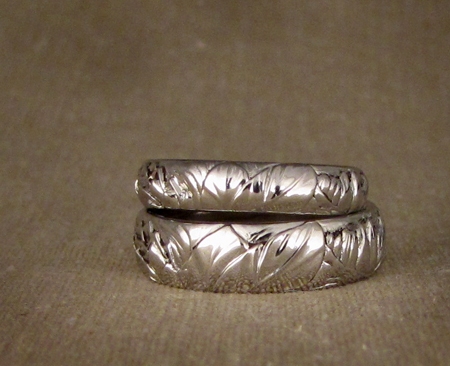 A pair of parrot feathers.
** many more images after the click!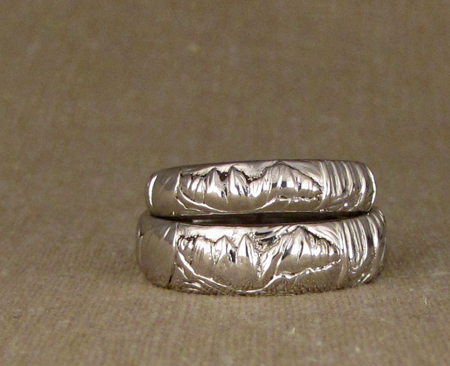 Mt. Whitney!
A spot in the woods where two creeks converge into one. They sent me photos of this place (and the tree below) and I worked it into a carvable design.
A magnificent Live Oak tree that has eight trunks.
Lotus blooms.
Have an excellent wedding you two!