Ring carved with morning glory motif. I went very three-dimensional here—kind of a Rivendell vibe. 14K palladium white gold, lavender sapphire and diamond.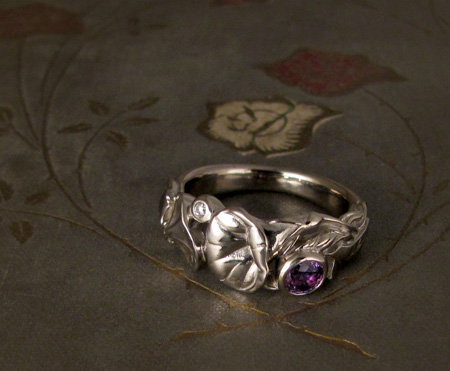 I don't often use the palladium white gold alloys (14K or 18K palladium white gold); it amazes me how every alloy is different from one another. The color of the 14KPd white is deeper—steelier even—than the standard 14K alloy I normally use (nickel alloy). I feel like it also takes a more intense polish than the 14K nickel white, but maybe it is an illusion of the darker color.
A LOT more images after the jump…
The sketch..
The wax..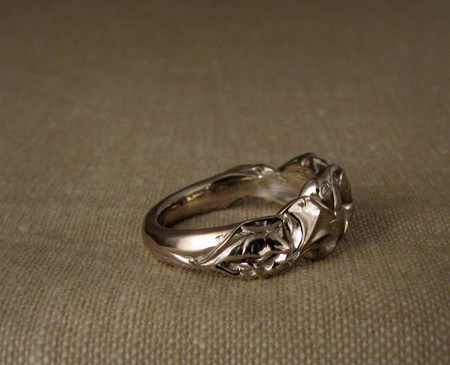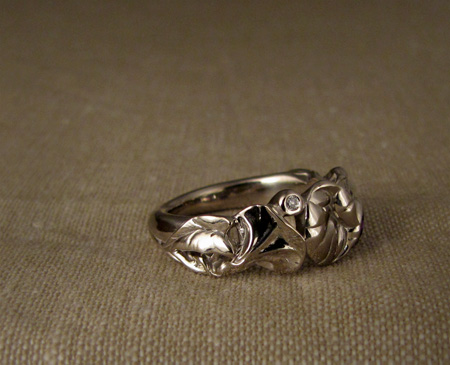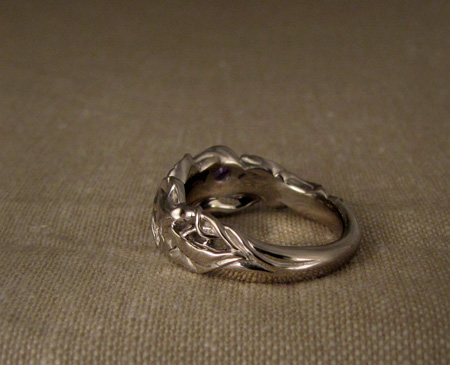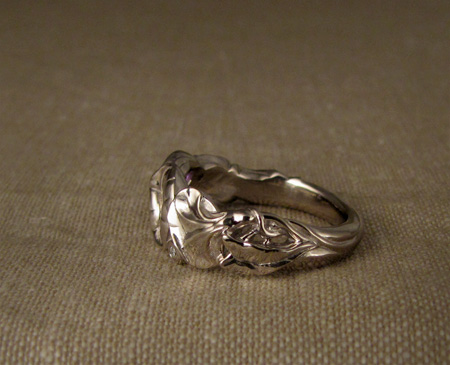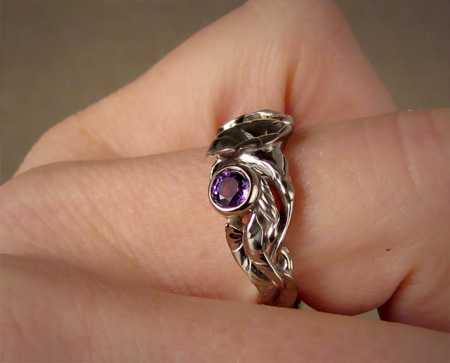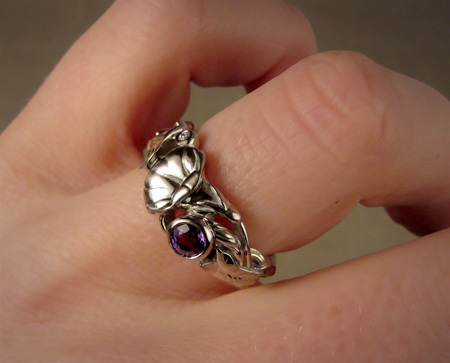 Pretttty!