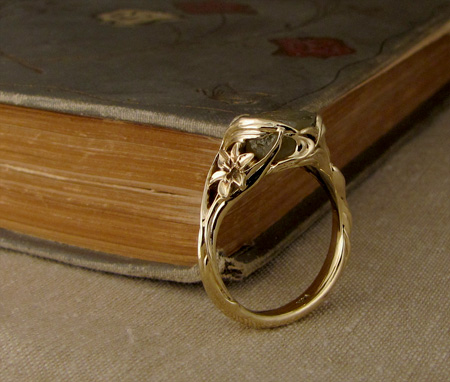 This was an awesome ring to make. Raquel basically sent me a bunch of photos of things that she liked, a couple of stones, and let me go to town.
The stone we picked was a large, rough sapphire that Raquel personally plucked from the very dirt of Montana with her own two hands (!!!). It was huge and bumpy and quite unlike every other stone I had ever used. It also pretty much rocked (I know; slay me) and needed something unique to go with it. This is one of the most classic art-nouveau style rings perhaps I've ever carved.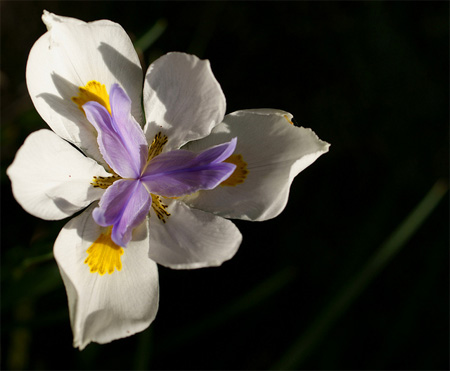 Fairy iris: Raquel's favorite flower.
My photos really don't do this stone justice. It is mossy green with flecks of deep orange and gold through it.
More more more photos here!