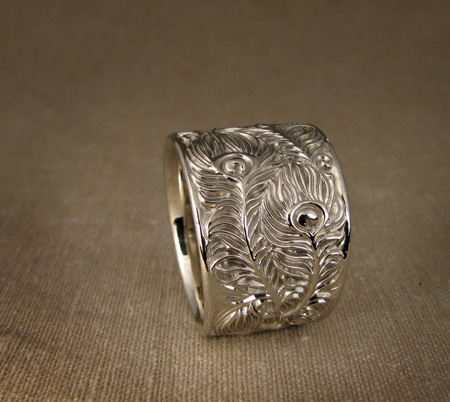 This is a super wide peacock band in 14K white gold. When they asked me to make it 15mm to start, I was all, "How can I be sure that my 15mm is the same as your 15mm?" And I got all neurotic about measurements and details and they came back with, "Well, the ring I wear now is 16mm and it could be a bit wider, so let's actually go with 18mm!" Whoa.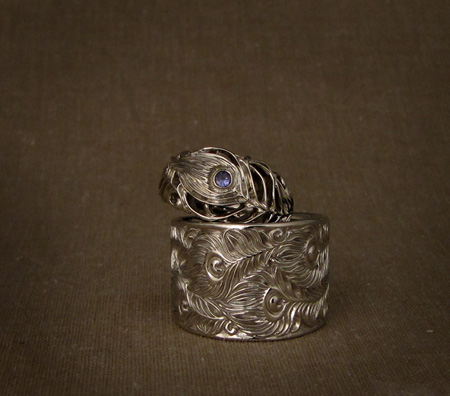 The set: Hers is my original peacock band with a 2.5mm tanzanite stone in the feather eye, and of course his is the wide band. It was a lot of fun carving this ring and it took me forever. 18mm is a LOT of real estate to carve up. I am so very happy with how it turned out.
More photos after the jump!