Art nouveau/arabesque motif hand-carved solitaire in 14K rose gold with awesome 7mm peachy-colored sapphire (padparadscha). Even though the carving style is not as three-dimensional as some of my designs, it was just as hard (harder?) to carve in that I needed to keep the between-design areas nice and smooth, with no bumps or divots. I think the effect is really cool!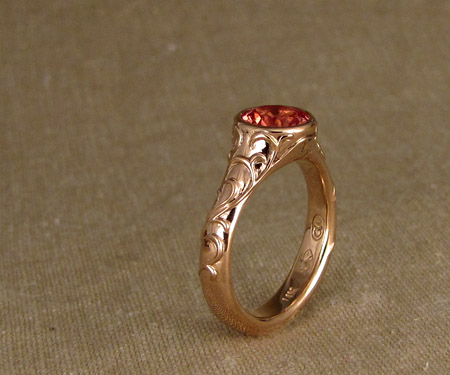 And the uber-rosy warmth of the whole piece is amazing! I've had many more orders this year than ever for rose and peachy colored gold. More pics after the jump: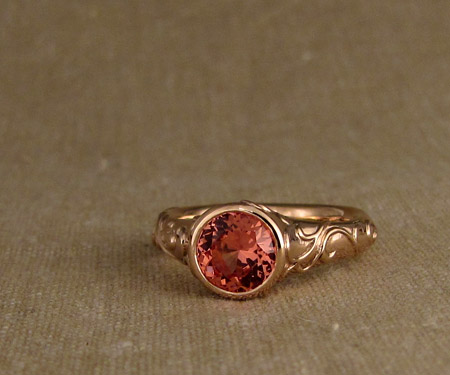 Each side of the band had a unique scroll design.