I had been contemplating carving a peony ring for a long time. But I had all these reservations, like how to make it NOT look like a rose, how to make it awesome without making it just honking huge and heavy, how to deal with all those freaking pokey petals. Finally a client asked for a peony ring and kicked me into gear.
The idea was a solitaire-style cocktail ring, but with an elaborately carved three-dimensional peony bloom as the focal point rather than a diamond or other stone.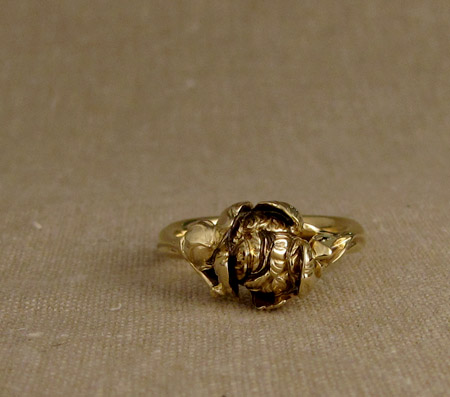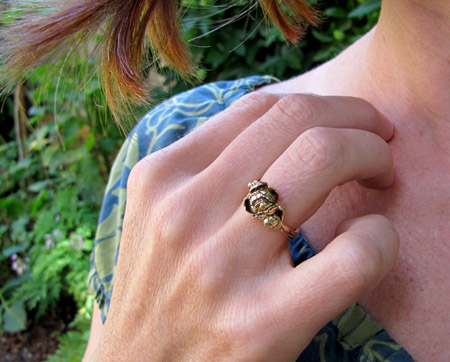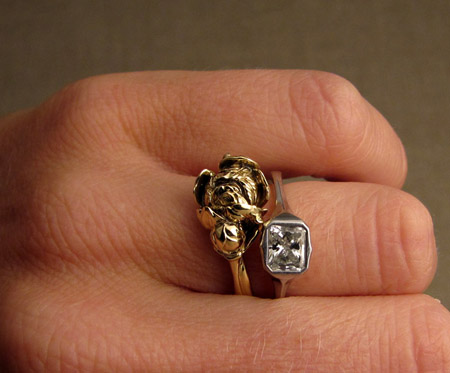 I like the way it looks paired with another solitaire!!
Many, many more photos after the click!
This ring was super hard to photograph because it was so three-dimensional and very different from all angles. I took about a million photos and then couldn't choose which to post.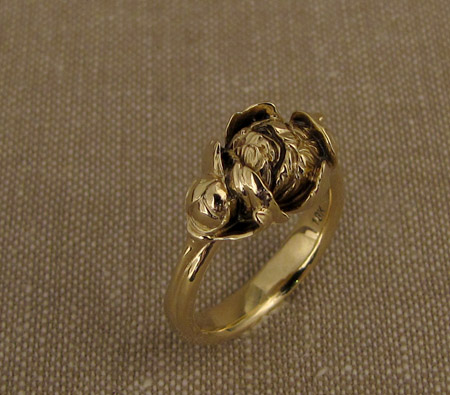 Over the past couple of years, I've planted a few peonies around my house; peonies do wonderfully in Portland. Most of the blooms have a handful of wide jaggedy petals surrounding a poofy cluster of feathery inside petals. I went with this style for the ring. One one side of the bloom is a peony bud starting to open and on the other side is a three-pronged peony leaf.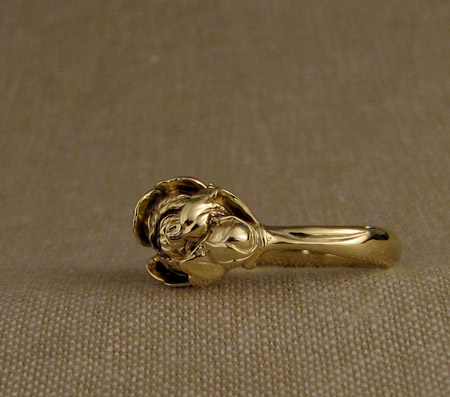 One of my peonies is a deep purplish red color and it smells (I swear!) like chocolate mint!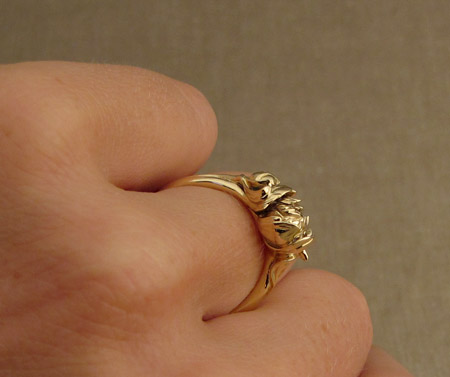 The underside!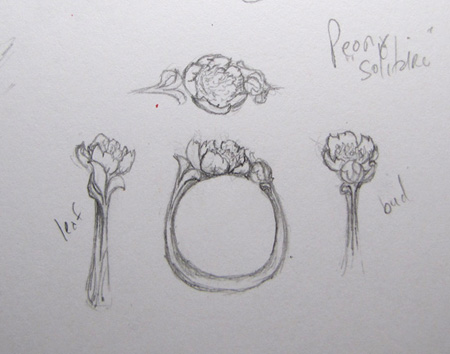 The original design sketch.
And a couple of wax images. I feel like the contours photograph a little better in the wax rather than the shiny metal.