This is a re-vamp of an existing wedding solitaire with the addition of a few sapphires + smaller diamonds. I removed the diamond and reset it into a new hand-carved 18K yellow gold white oak leaf motif ring. The accompanying man's band was a classic polished style with a discrete intaglio-style carving of two oak leaves on the inside of the band.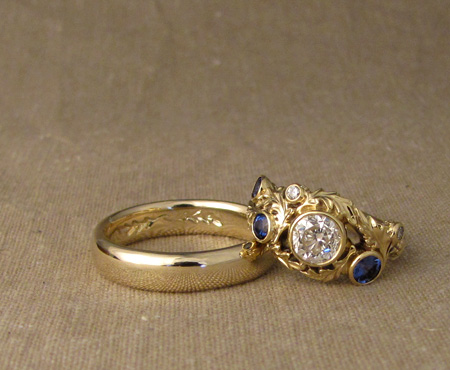 More photos after the jump!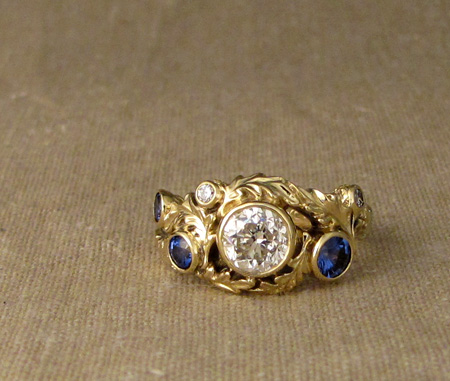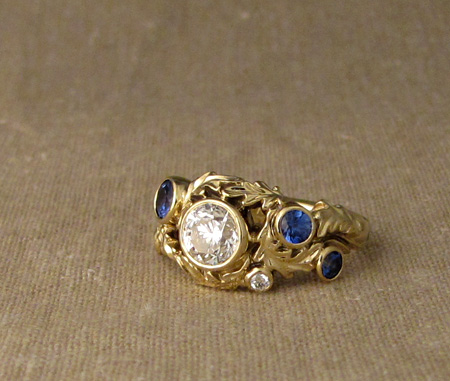 This diamond was really interesting. It had a very high profile crown yet it appeared to be a classic brilliant cut, not an Old European Cut (which initially I assumed it was because of the depth). Often really deep diamonds look a little odd face-up, with dark centers and less brilliance. However, this one was wonderfully brilliant and looked great. I wish I had had more time to figure it out under my scope.