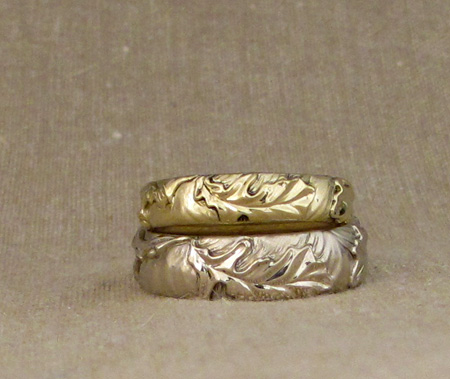 I have done white oak bands in the past, and this time, I had a specific request to design a pair of wedding bands using a bur oak motif. I had actually never heard of bur oaks, but google told me all about them. They have interestingly shaped leaves (they are also very large; dark glossy green on top, and whitish/silvery green underneath) with almost a "waist" in the middle, the end with less defined lobes compared with a classic white oak leaf. The bark is super gnarly and deeply furrowed and the twigs have a lot of interesting texture.
Some day I'm going to run across one of these trees and I'm going to know exactly what it is. It'll be a very exciting day.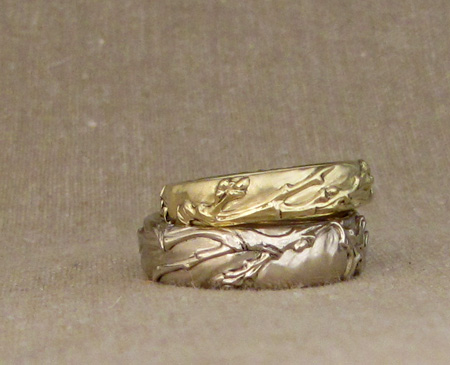 These are done in 18K white gold, and 18K green gold. I had not yet had a chance to work in green gold, and the 18K is extremely subtle. Not GREEN-green necessarily, but a very slightly greenish gold color. I really like it!
More pics after the jump!