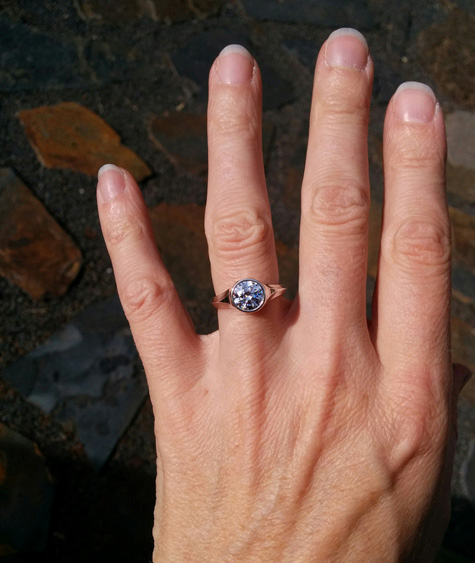 New solitaire for the shop! This one is a little bit sturdier and made to accommodate stones in the 1.5ct range (~7.5mm), though I kept it very low profile. I art deco-ed out a little on this one and carved in subtle 'facets' to give it a little geometric interest. I think it turned out supercool!!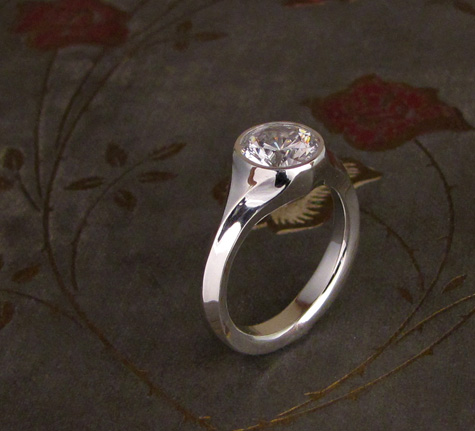 MANY more images after the click:
It was hard to get all the reflections cooperating at the same time for me and so behold a million angles of the ring I took trying to show off all the carved areas.
Hmmm.. What if I play with the light source?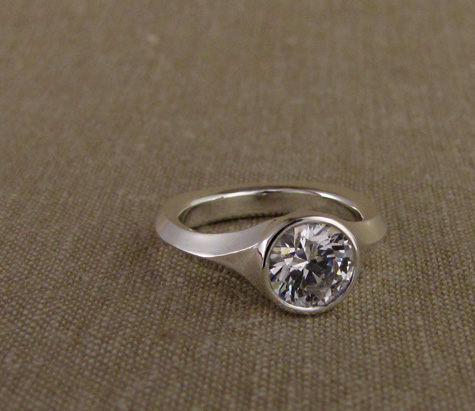 Ah yes. A nearly identical image.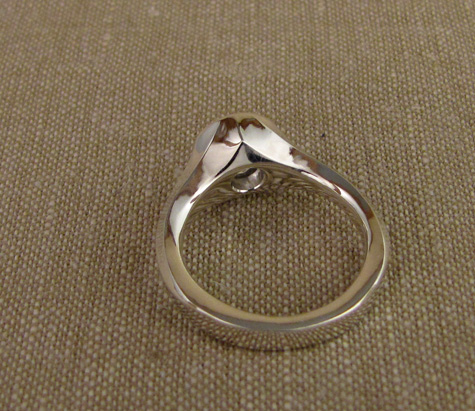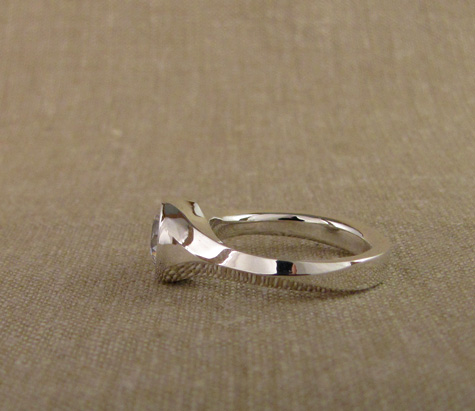 Still carved very lightly rounded on the inside of the band for comfort.