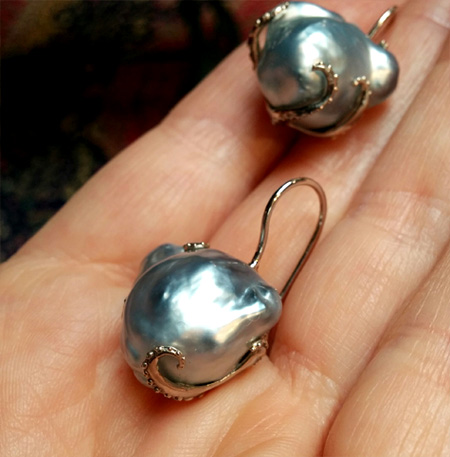 A pair of 18K white gold tentacled drop earrings holding a pair of insane Tahitian baroque pearls. More pics below: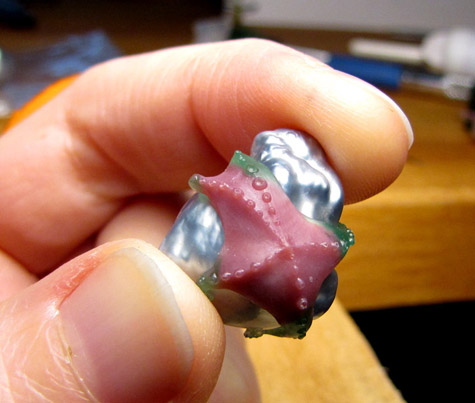 Here's a shot of the backside of the earrings before my waxes were cast.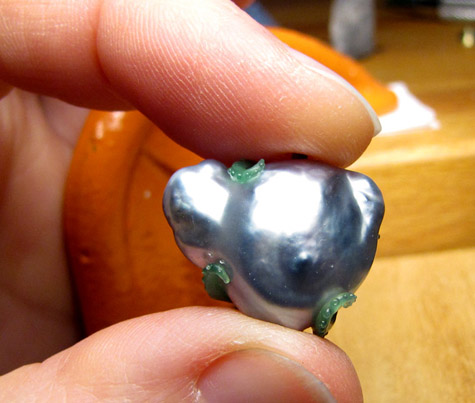 And the front.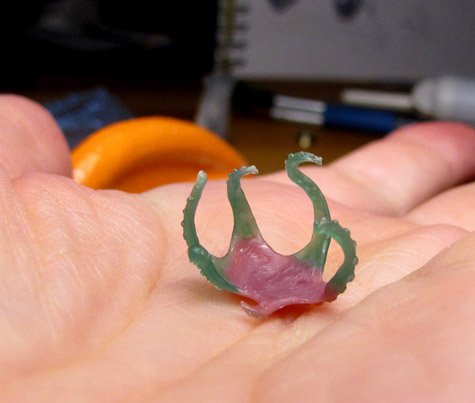 Without the pearls my little tentacles seem so needy!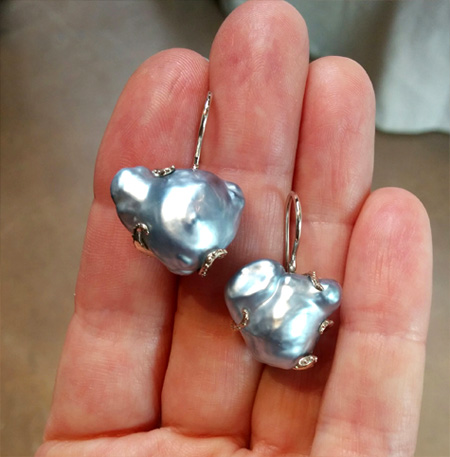 I made these for a jeweler friend of mine and didn't do the final pearl mounting (which required a fancy welding machine so as not to fry the pearl in the process), so I didn't have the final finished pair in my studio for light-controlled photos. I took these with my phone in the shop under lots of reflecty lights.. The earrings turned out quite awesome even if my photos are a little funky..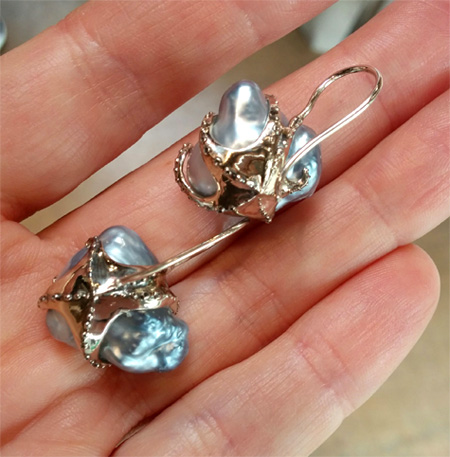 I have no idea how these pearls happened: they are lightweight (hollow I assume?) but extremely large. I've seen similarly large pearls, but they are always nucleated. I've seen similar lightweight keshi type pearls, but they are always smaller. A few years ago very large hollow pearls were a thing, marketed as "souffle pearls," but I haven't seen them for some years now, and I don't remember any being Tahitians.