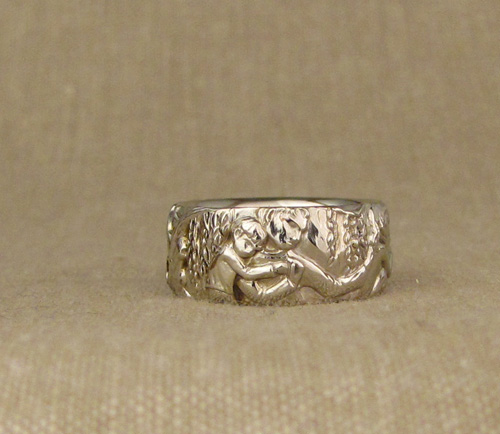 Family Portrait Storybook band. This was a custom band carved with the portraits of each family member: father, mother, baby girl, and three boys.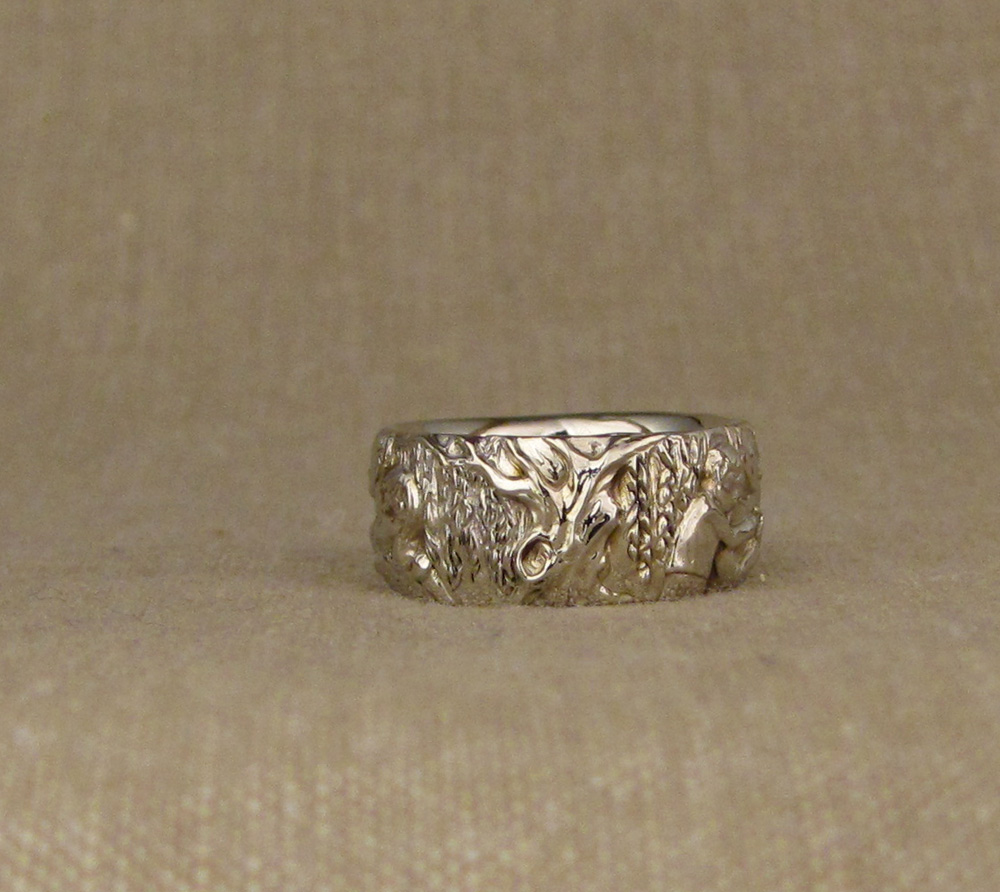 For scale reference, this ring is 8mm wide, and fits a size 4.5 finger.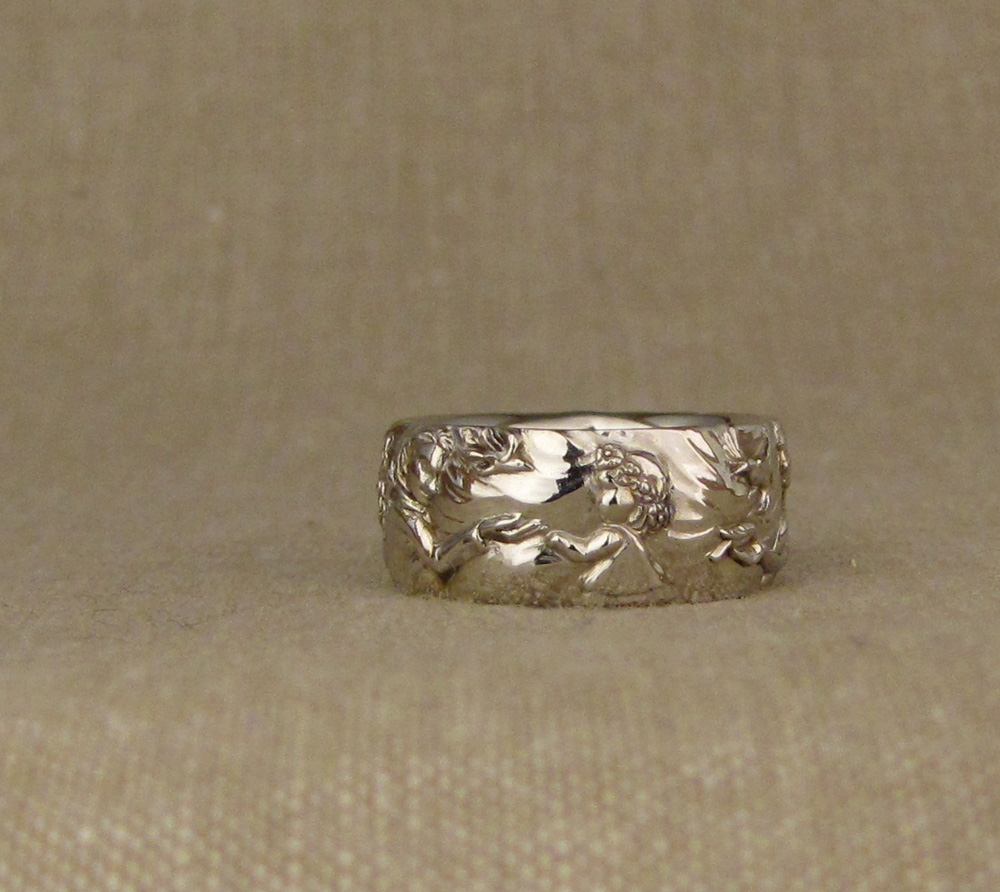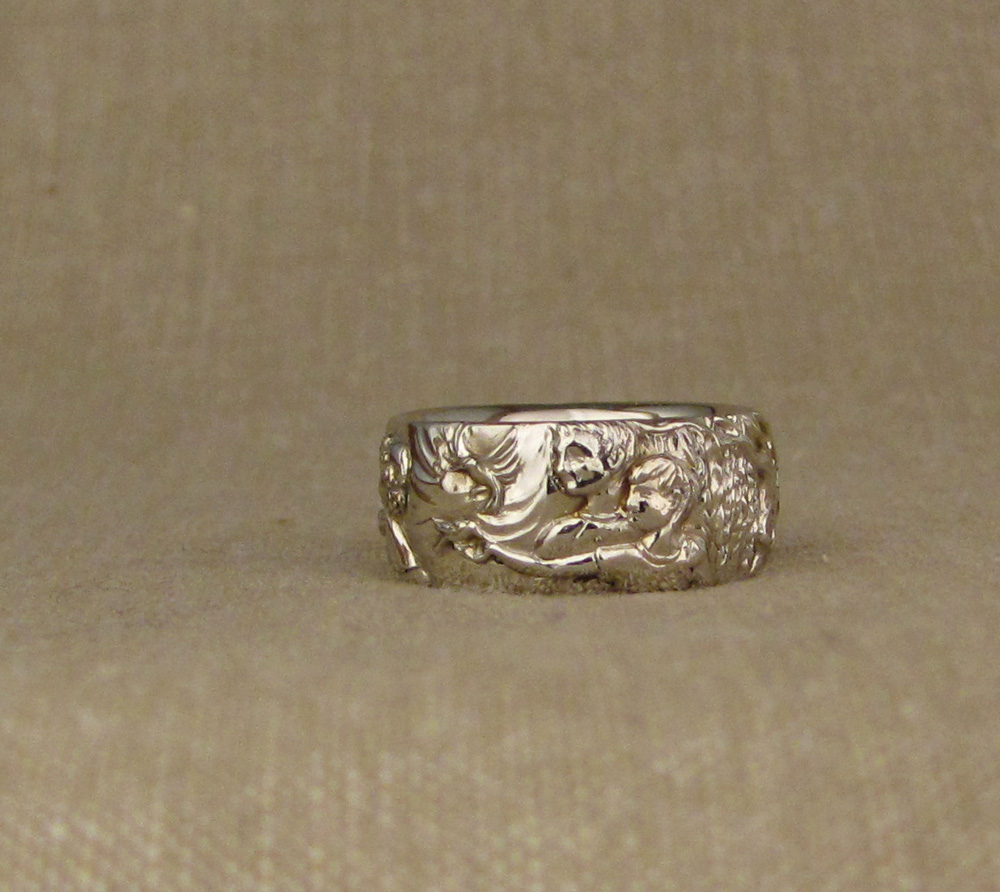 Unfortunately, I have not figured out how to get photos without the reflection of the big black camera lens (and me!) bungling up the image! Yeesh!