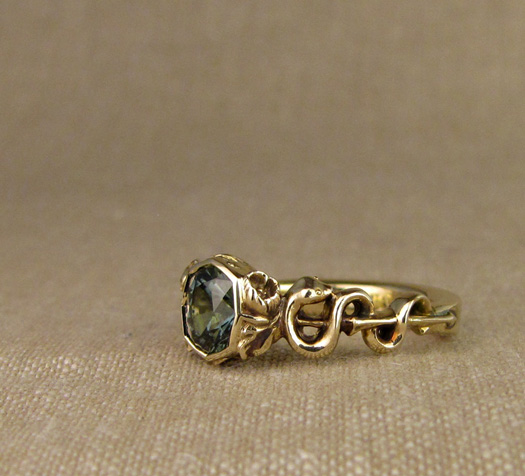 This is a ring I made for a Navy doctor stationed abroad. The design is a Rod of Asclepius on one side, a Caduceus on the other side, and on the bottom, an intaglio-carved oak leaf & acorn, the Navy Medical Corps insignia.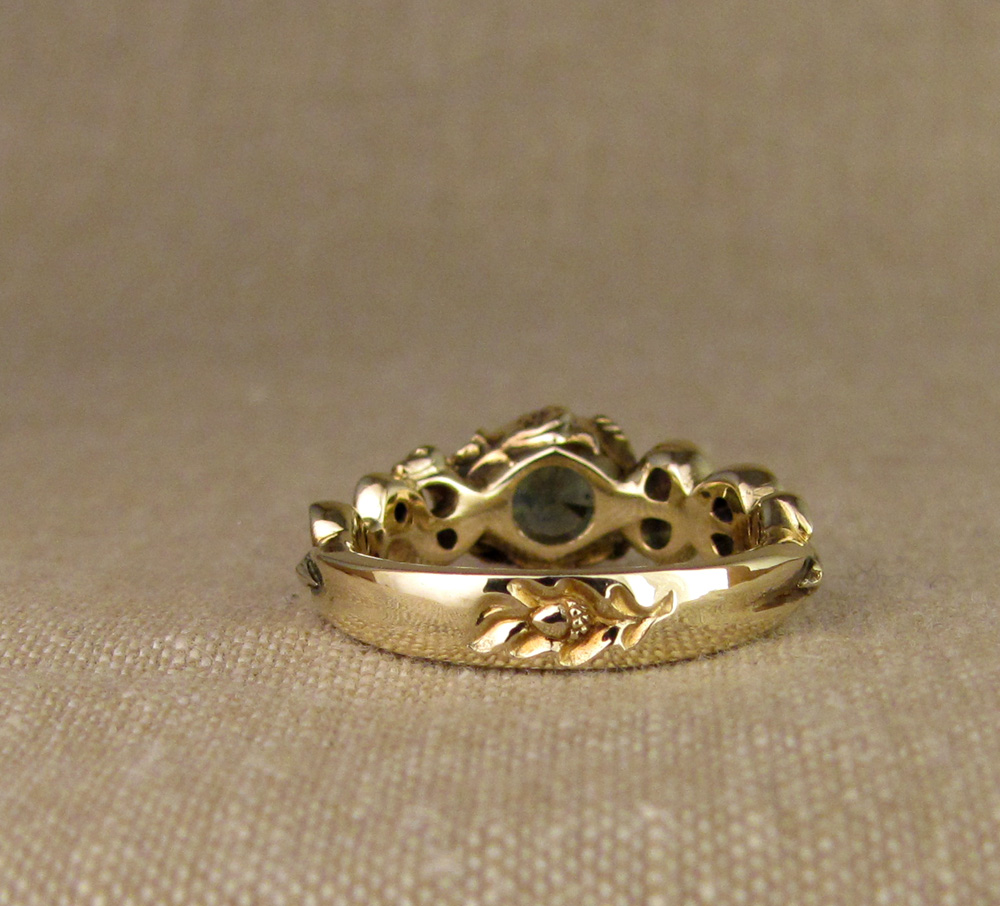 This leaf & acorn might be my favorite part of the ring!
Okay.. maybe it's the stone. It's an untreated Montana Sapphire that is a lovely teal blue in the outside light, but a cool green in indoor lighting. The cut is a unique angular cushion that I really liked.
(more…)