I have been wanting to carve a dogwood SOMETHING for ages now. We have them all over Portland and ever year I take about 10 million blurry phone photos of my neighbors' trees.
I decided to make a pendant (for me! And for you in my shop) This one I've cast into 19K rose gold, which has a really lovely peachy color, and I've set this first one with a warm rose-cut diamond & an Old European cut. Love these antique guys.
Many more pics after the click: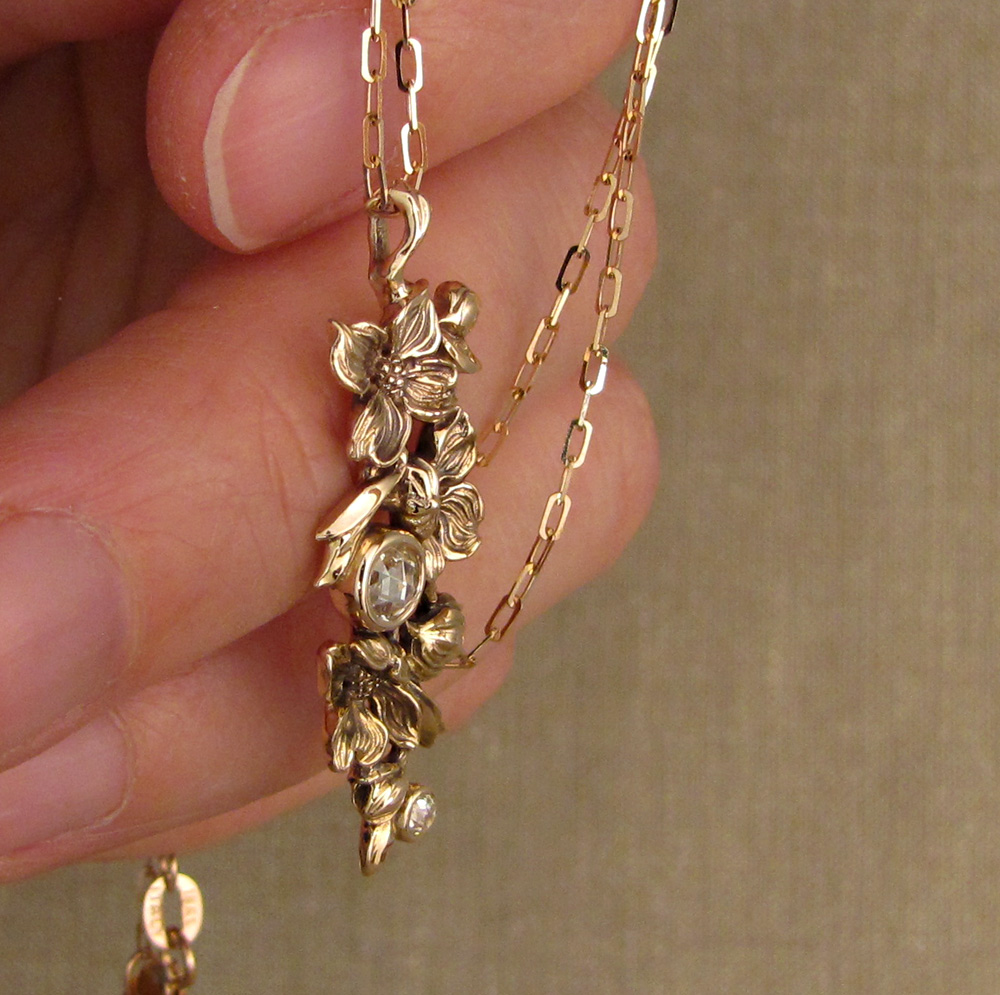 The chain length here is 18″, which is probably the length I sell the most of, but with this lengthwise orientation of the pendant shape in general, I think I'll bring it up a smidge and go with a 16″ chain. If you order one, you can let me know which length you prefer.