This ring turned out wonderfully! Custom snake ring curled around a jelly-orange carnelian. Shoulders are carved with an Old European cut diamond-set cicada, and the Pleiades constellation with the central Maia star also an Old European cut diamond.
The base has a dogwood flower carved on the inside curling around the base to the outside. Just a little something-something. More photos after the click: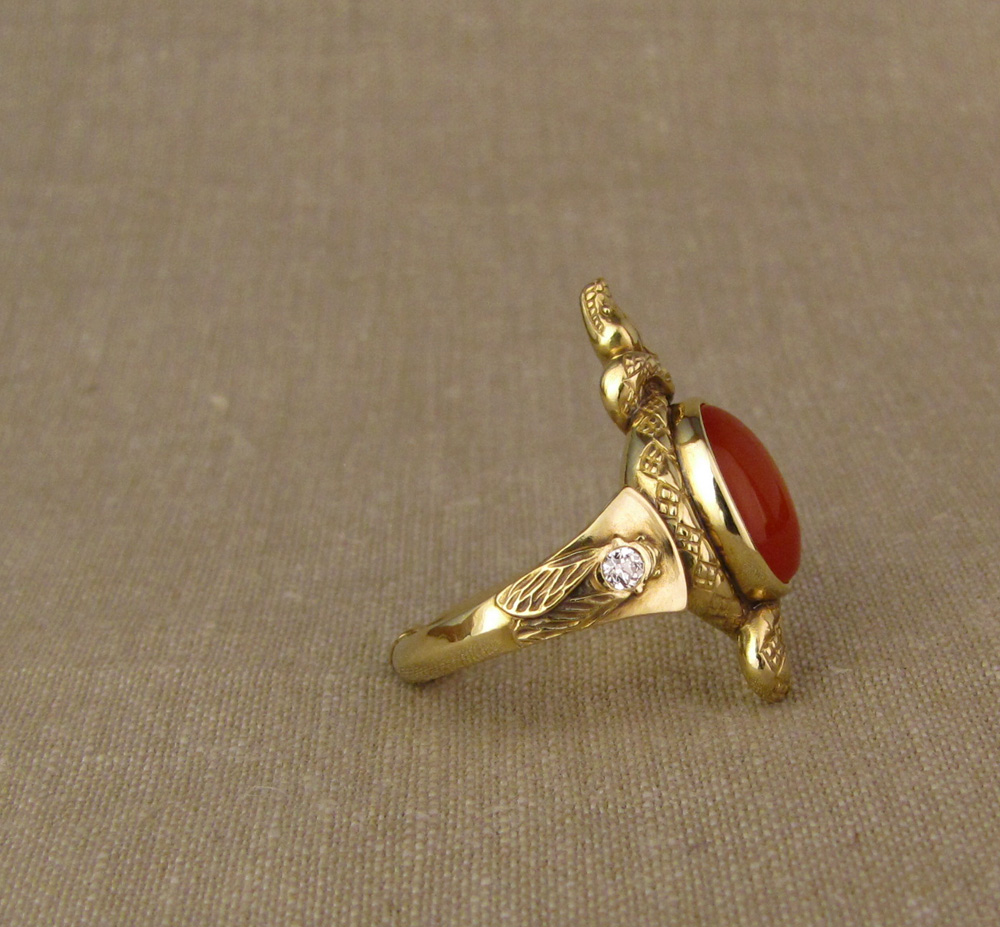 The Pleione star at the bottom of the constellation (mother of the seven sisters in the Greek mythology) is also set with a little diamond.