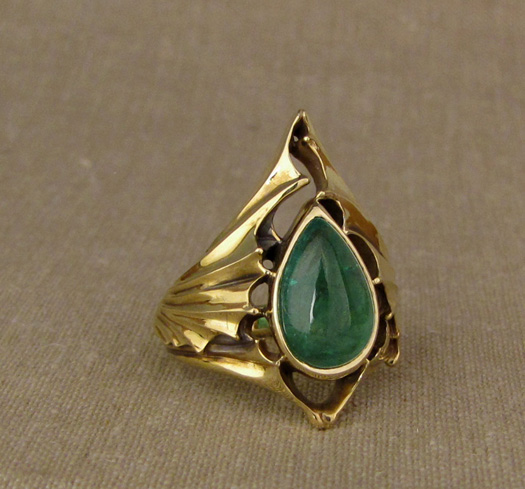 This is a ring I carved for this sweet cabochon emerald I impulse-bought at the Tucson Gem Show a few years back. Usually, I have a list of things I'm specifically getting for current or upcoming projects, or just replacing stock I use regularly. If I bought random things, I usually bought them because they were cool (but inexpensive!); this one was an exception though, as emeralds are generally not inexpensive, and I could not resist the size 🙂
Anyway. I don't usually have spare time to cook up cool rings for cool stones I couldn't pass up. I LOVE how it turned out and need to do this more often.
18K yellow gold, emerald from Columbia.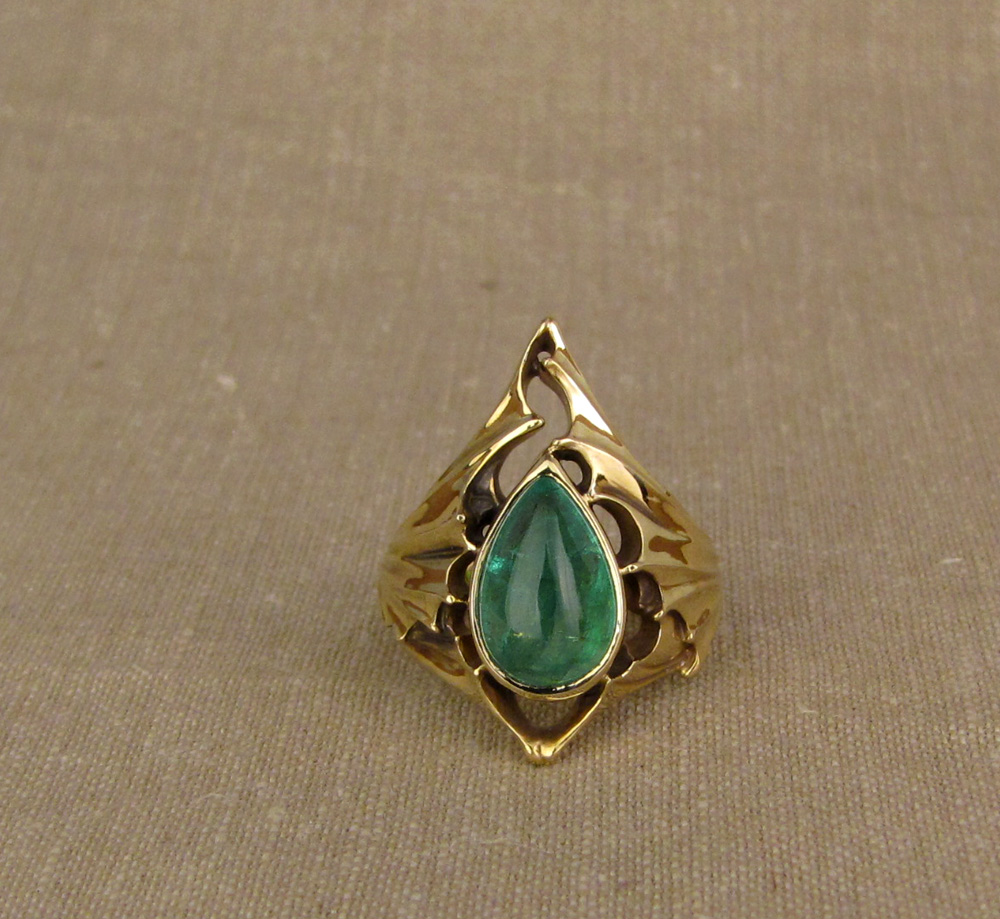 I think my favorite emeralds are cabochon cut emeralds that aren't perfectly clear inside. The jelly-like candy quality triggers my monkey brain I suppose..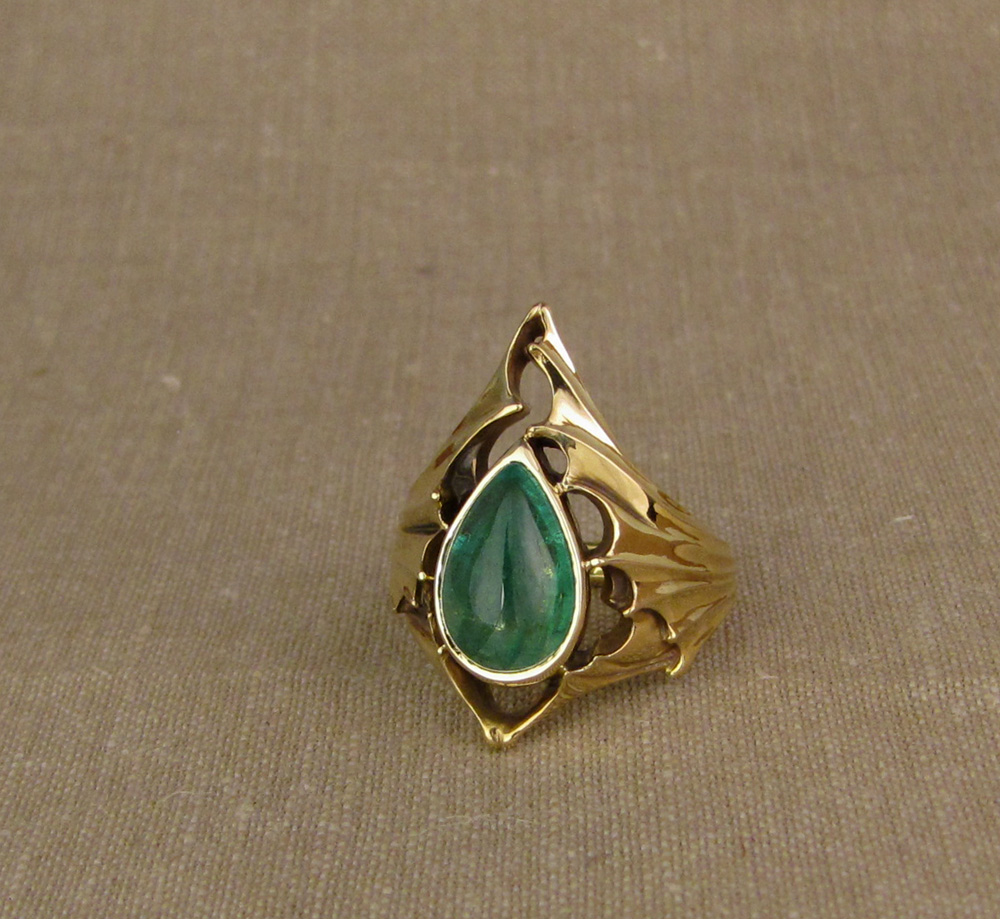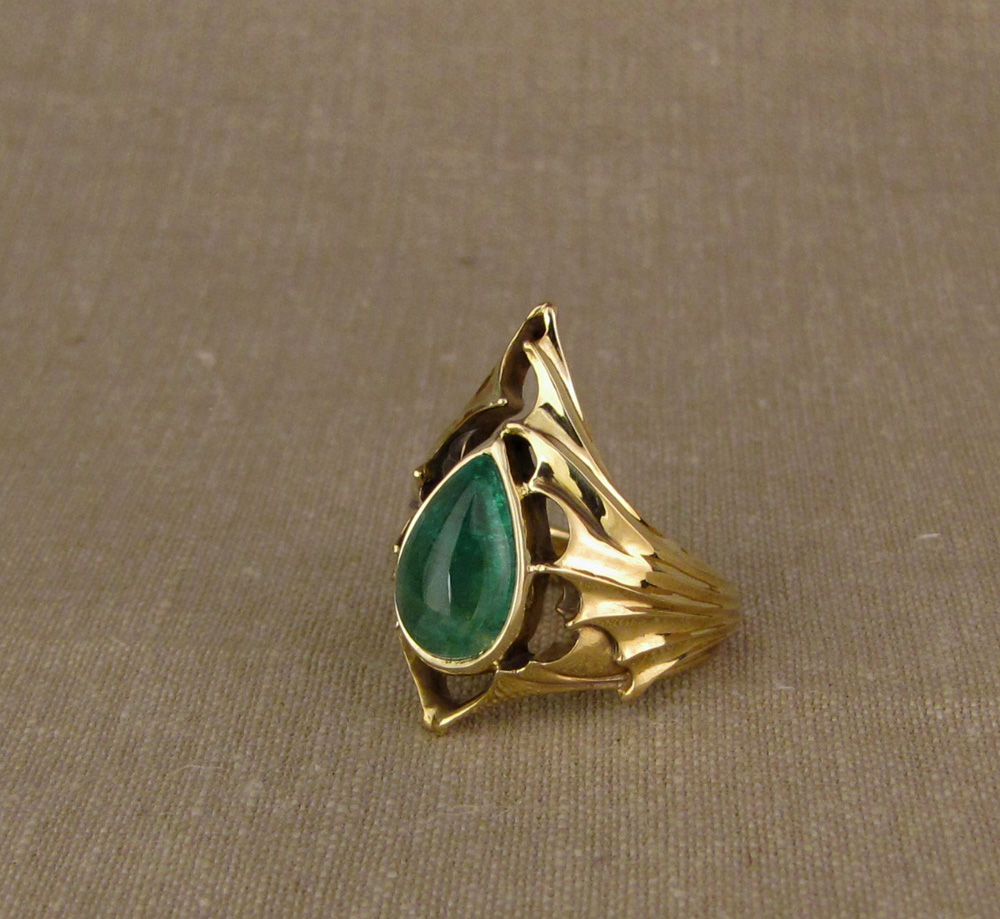 The design was something I had only sketched a little, mostly a shape and feel around the stone. I roughed out the wax from that and then began to just carve away at it with only a general idea in my head. What I had in mind was a combination of some sort of accordion pleated chiffon/bat-wing shape and the way that the giant "corpse flower" (titan arum) looks as it crumples after blooming. Years ago I was in New York and visited the Brooklyn Botanical Garden right after one had bloomed.