I was sketching some ideas for fantastic insects, and landed here. And I love him! He's in my shop, and is offered in 14K or 18K, white or yellow gold and you have a choice of stone. Here I have pictured an Australian crystal opal, but anything around 4mm would work: diamond, faceted or cabochon emerald or other colored stone, birthstone for example..
I have this guy cast in 18K yellow gold, Australian opal, and the chain is a 16″ flattened oval link. I can use other chains too: longer 18″ or cable etc. And I can also sell him without a chain if you have one already you would like to use.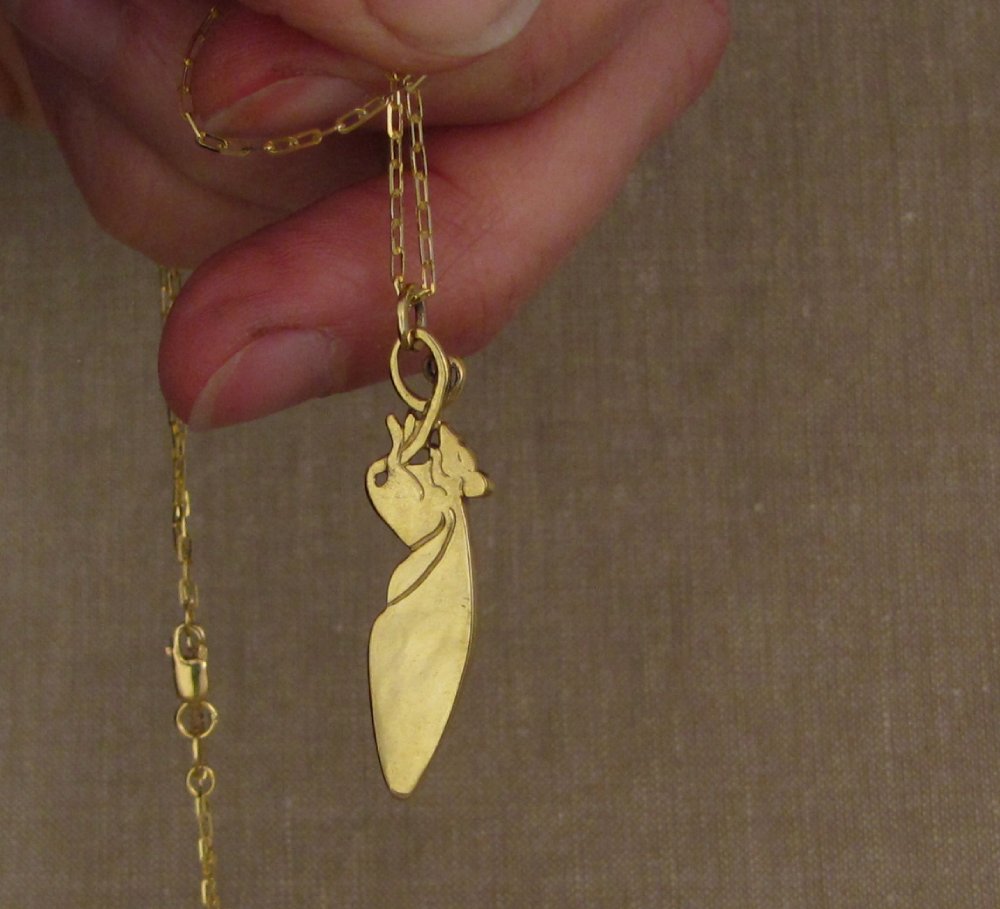 The backside. Simple, but with just a little bit of detail.