This dreamy full spectrum opal I picked out of literal thousands a couple years ago at the Tucson gemshow. Let's just say that this was not the first time I was unable to pass up a stone… Lately, I've been looking through my stock at these gems I've collected over the years and decided it was time to make something for them. I've always loved jeweled insects, and the weirder/wilder the better, so it seemed like a perfect match: design a series of fantastic insects for these singular stones I've acquired over the years. Here is the first I completed: Ethiopian opal & diamonds in 18K.
My dim photo box never does opals justice; it captures some of the colors but never shows the flashes that normally you would see in normal or brighter light. If you are able to view Instagram, I posted a short video of the opal here (last image).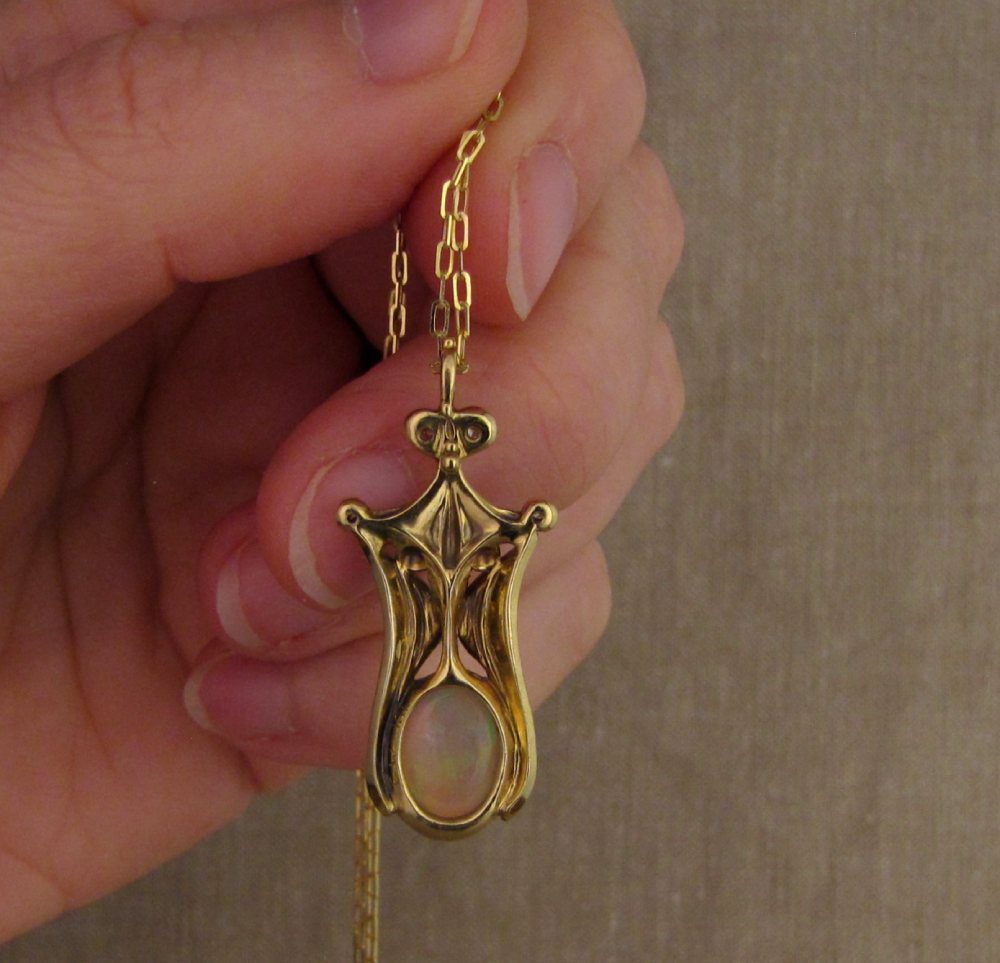 I love the backsides of pieces to be interesting in some way. This guy had a natural face to him.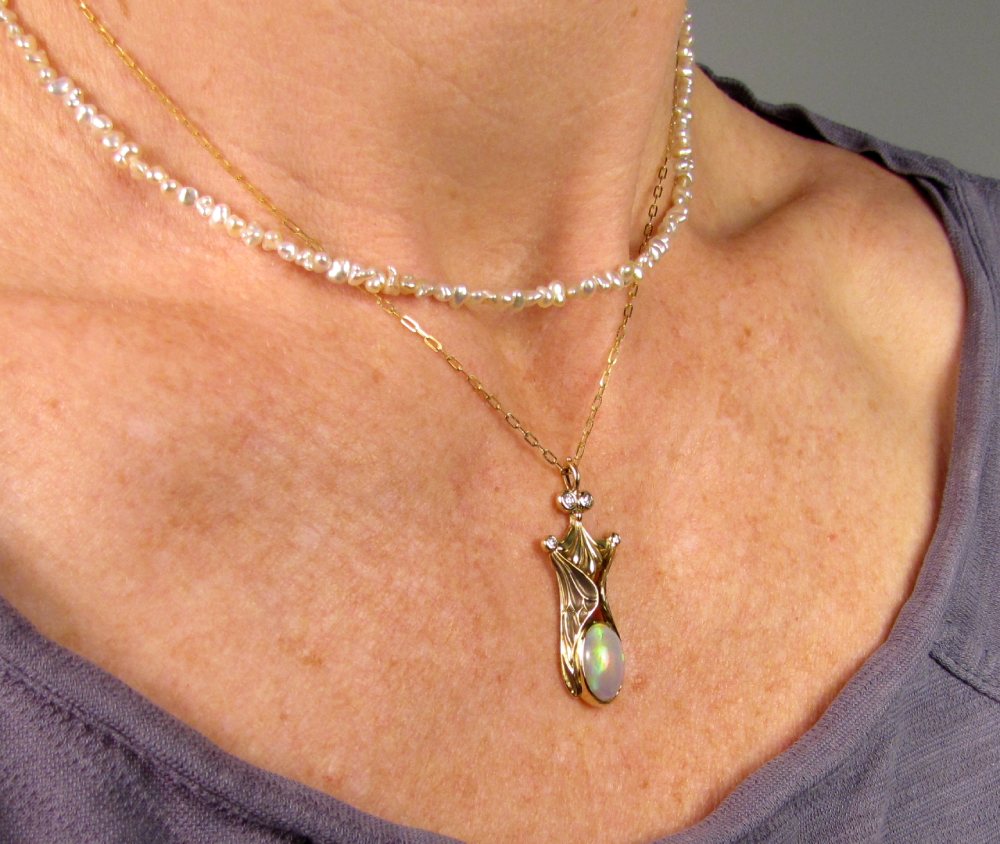 See those teeny wibbly shaped pearls? These shiny little guys are keshi from Tahiti and yet another example of something I couldn't pass up at the gemshow but haven't made something from yet… Le sigh.