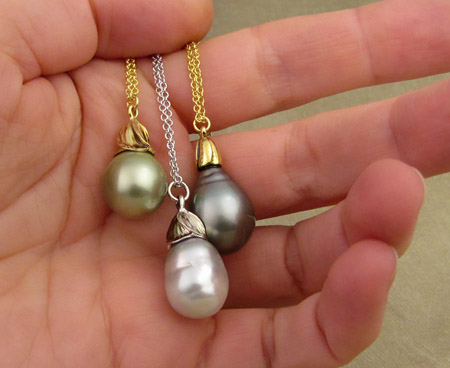 I made a new batch of pieces for the shop in downtown Portland: these lovelies are 18K yellow gold with Tahitian pearls (the giant gunmetal drop & the pistachio drop), and 14K white gold with a lovely white South Sea baroque pearl. I want to keep each new thing that I make. It's so hard letting go!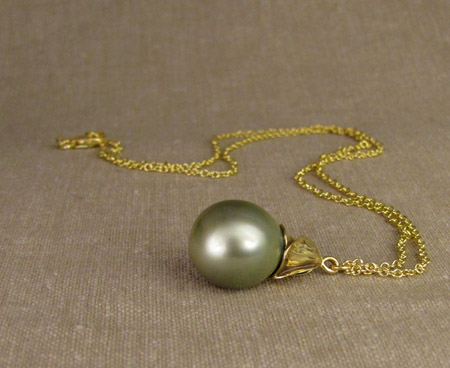 Here is another shot of the pistachio drop. I wanted to keep it.
Multi-color peachy and pink freshwater pearls! These awesome jobbers are knotted on silk and attached to a carved snake S-hook because that's just how I roll around here. AAAHHH! Can I keep them already?!
** PSA: These guys are going really fast. If you are looking for a custom pearl piece, please send me an email. I'll be stocking up on new pearls/raw materials in early February and before I go would be a VERY good time to get your custom order requests in. **
A LOT more photos of everything after the click: (more…)