After visiting a couple of the craft bazaars around Portland this season, I have to say that this year's design meme prize goes to The Mustache. Mustaches everywhere. On pencils, on t-shirts, on jewelry. Cephalopods came in at a close second but the mustache rules.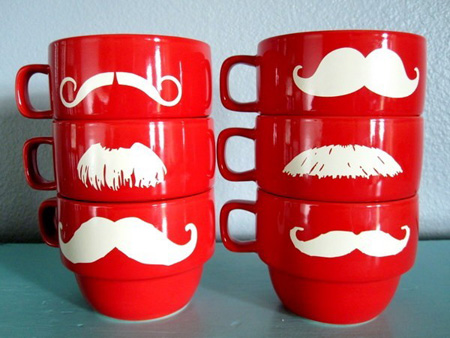 Mustache cups! I actually think these are pretty cool.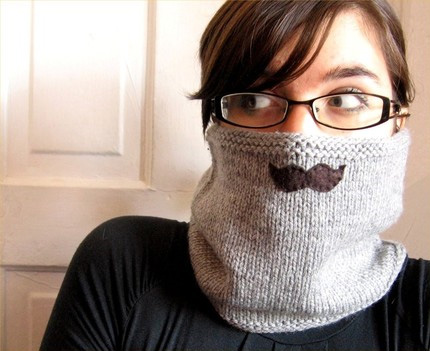 Knitted mustache cowl. Still adorable.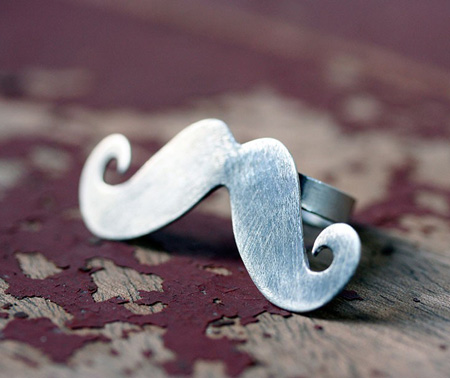 The ring.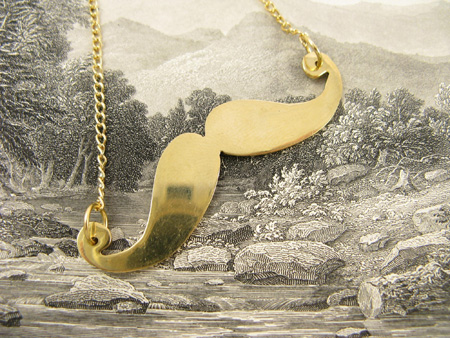 The necklace made from… Yes: Recycled skateboards.
Here's a felt mustache for your plushie! Don't you buy gifts for your favorite plushy? No? … Hello?
This octopus came up in my mustache search. Go figure.