18K gold wedding bands carved with oak leaves and acorn clusters.
Katherine's husband is a botanist and the two of them have a particular fondness for white oak trees. I designed this set of wedding bands with three leaf/acorn clusters wrapped around the band. Each time I carve a new ring, it is my new favorite, and these rings are no exception. I think they turned out beautifully.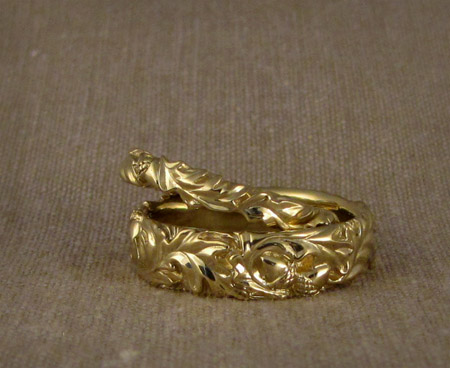 And some wax images..