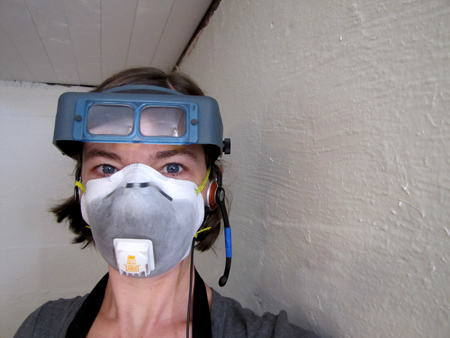 I thought I might share a couple of photos illustrating the glamour and style that runs rampant (RAMPANT! I tellya) here at chez Gin & Butterflies.
My nerdy old-man visor helps me see the small bits and also keeps stray bits of hair from annoying me. So, you know, functional and … functional.
The weird secretary headset has seen sunnier days, but somehow I haven't managed to throw it away yet and it doesn't give me a headache after wearing it for 20 minutes. Lately I've been piping cheesy pulp detective novels directly into my brain; this helps immensely when doing really tedious finishing work.
And of course the 3-M facemask, which helps keep nasty particulate from blackening my lungs. Plus, it gives me a cool waffle-print across the bridge of my nose and cheeks. It looks like I might need to retire this one but I always wonder: as it gets dirtier on the outside, might it perhaps even increase the filter power?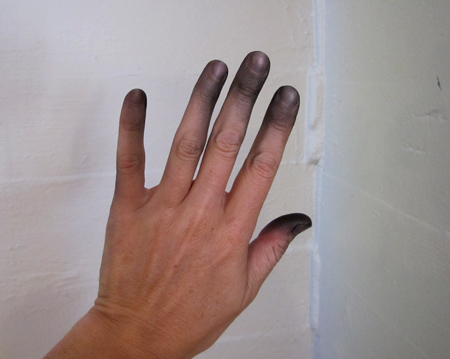 And last but not least, the ultra-fashionable umbre manicure. This is but one example of the cutting-edge, outside-the-box chic that goes on around here.
Don't be jealous.