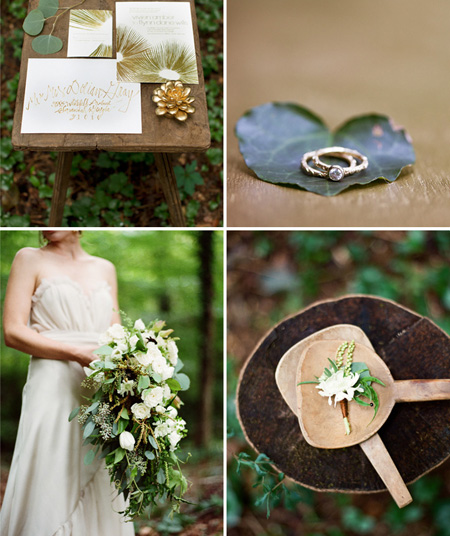 Ooh la la! I really need to shake my photography paradigm up a bit; I love the way the photographer staged the photo with the heart-shaped leaf.
So yeah! I got an email from a couple I made some rings for and their friend put together a wedding spread for the magazine Weddings Unveiled and she put my rings in it! I'm in the current (Winter 2013) issue, pages 90-93. I'm a little disappointed that they didn't bother to credit the brilliant genius who made the rings (cough cough) but I suppose it's made up for by the fact that that the rings are at least in a tasteful, nay, downright awesome spread.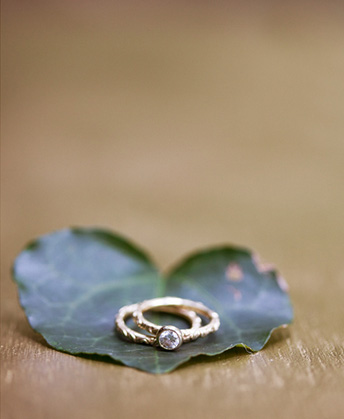 You can see the full set of photos from the shoot here. Pretty gorgeous; I rather love the raw edges of the wedding dress.