COLORS!! These are some of the first solitaires I've made using non-white metal. LOVE them: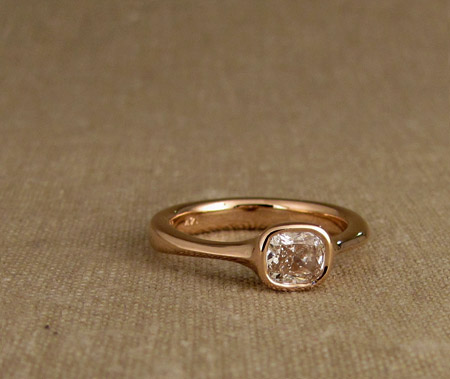 This is a cushion-cut diamond set in 14K rose gold. This is also the first ring I've made using a cushion and I love how it turned out. The diamond looked awesome in the pink gold.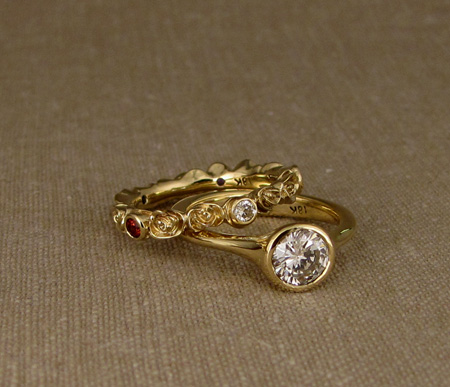 18K yellow gold diamond solitaire with Rosy Eternity band (diamond, garnet, alexandrite, sapphire, and peridot used).
MORE more more pics after the click. (more…)