Did I promise some pretty pictures of Mexico? Here: let me distract you with some recent projects!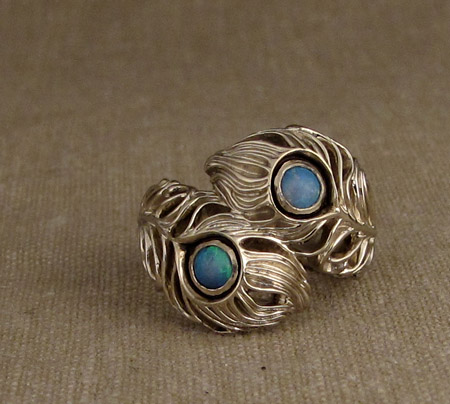 Double Peacock Ring using Grandmother's opals (taken from an old ring) in 18K white gold. I LOVE this. The opals were old and delicate (as opals are) but still had a lot of life left in them. I set them recessed down into the ring a little bit to protect them from bonks and scratches, and then gave the recessed areas a little bit of patina to make the stones pop out a bit more.
The "storybook" ring had a series of pictures around the band that had personal meaning to the wearer: a breaking wave, peacock feather, sun, Mt. Rainier, and bubbles scattered here and there! Also done in 18K white gold.
I remember seeing Navajo story rings (and bracelets) in Arizona and always liked the idea that a band could tell a story, perhaps about the wearer. A ring that could bring memories as it turns on your finger.
A LOT more images after the jump!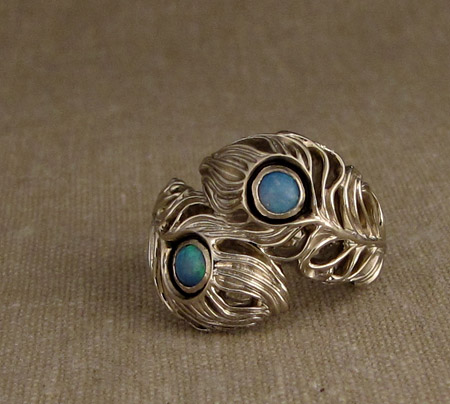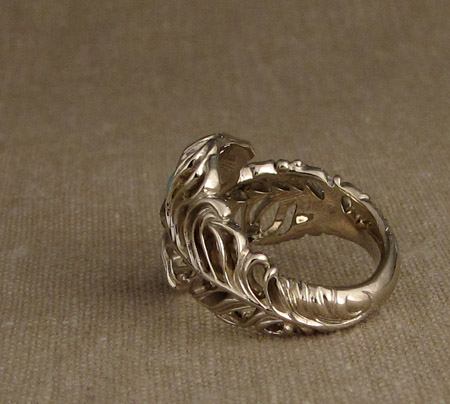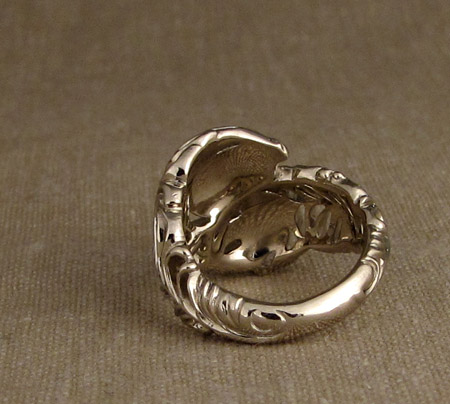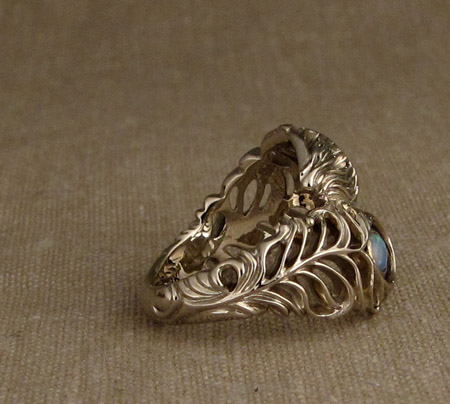 The thing that is awesome about this ring is that it takes up a lot of topside finger real estate while still being fairly narrow and smooth on the underside, thus making the ring extremely comfortable to wear.