COLORS!! These are some of the first solitaires I've made using non-white metal. LOVE them: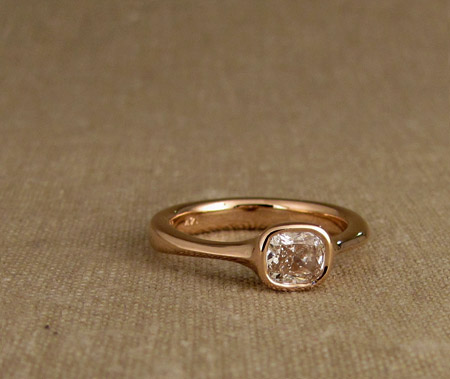 This is a cushion-cut diamond set in 14K rose gold. This is also the first ring I've made using a cushion and I love how it turned out. The diamond looked awesome in the pink gold.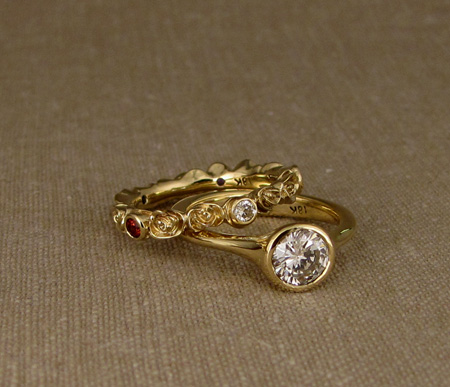 18K yellow gold diamond solitaire with Rosy Eternity band (diamond, garnet, alexandrite, sapphire, and peridot used).
MORE more more pics after the click.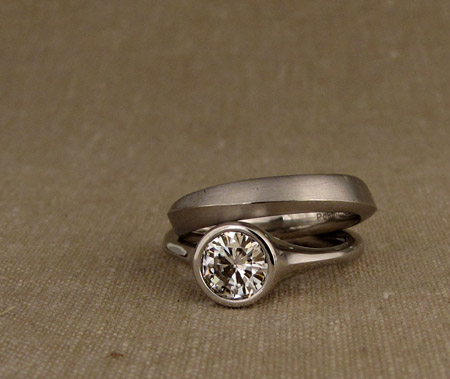 The big guns: 7mm round brilliant solitaire and ridged band in palladium. Yum!
And this one: 7mm Old European cut solitaire!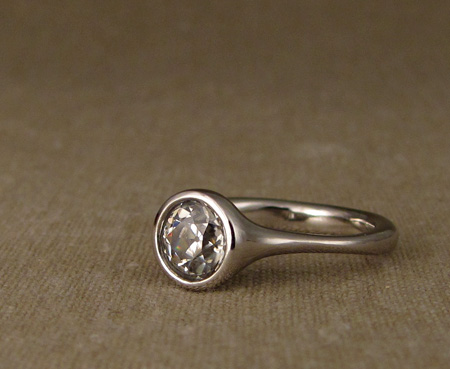 The Old European cut is mostly from the 1800s and is the forerunner of modern brilliants. Most notable are the shallower pavilion, the higher table, more "chunky" faceting, and culet facet (that's the point at the bottom of the stone). They definitely have a vintage look about them and are super fun to work with when I typically only see modern brilliants. You can find vintage diamonds cut in this old style and periodically newer stones, like moissanite, cut in this style.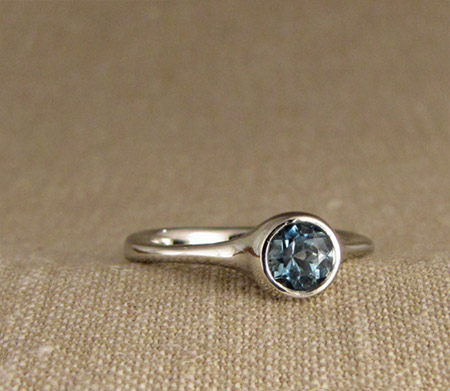 Colored stones! This is an aquamarine set in palladium I think it was.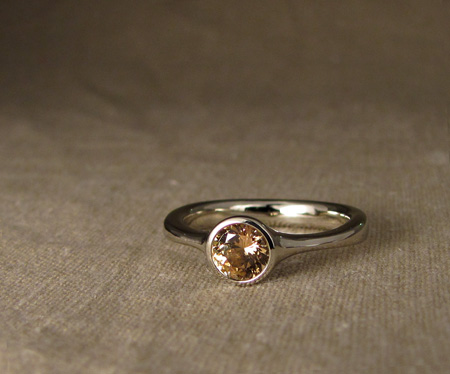 This one was a yellow sapphire, sort of a golden wheat color (but sometimes with a hint of green in sunlight; it seemed to change color on me as I wandered about with it) set in 14K white gold.