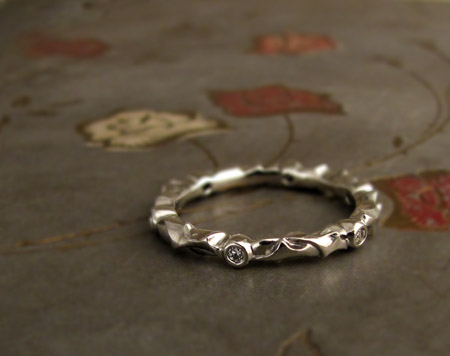 New eternity band!! This one has an abstract thorny motif with six little 1.5mm diamonds all the way around. I think it has something of a midcentury thing going. I didn't plan it that way, rather just sort of started carving away and the design took shape as I went. I think this would be an excellent accompaniment to my rose motif solitaires and bands..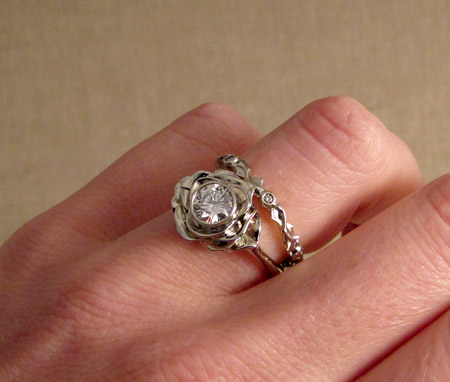 Yes! Like that.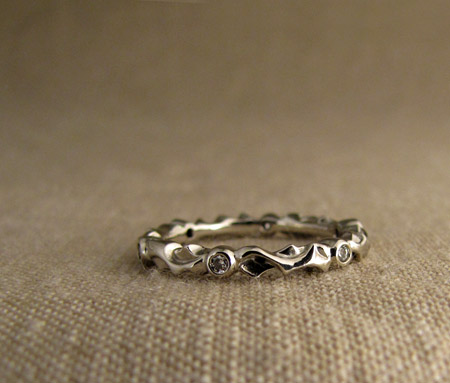 More images below after the click: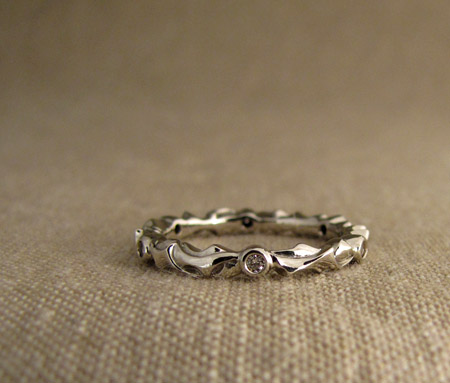 Each segment between stones is just a little different.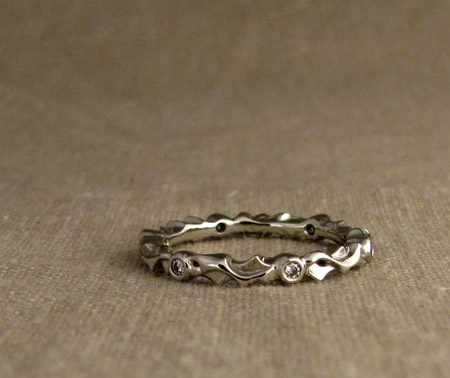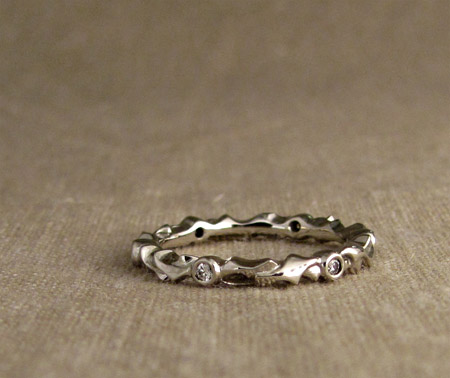 It measures around 2.5mm in width, ~2.25mm thick. This one is 14K white gold.
And another with my Blooming Rose solitaire: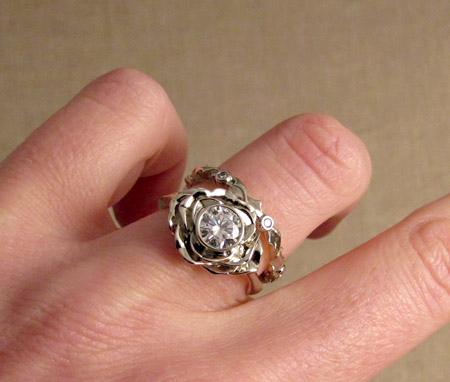 The next two images show the band alongside my 1ct Elegant Solitaire (regular profile):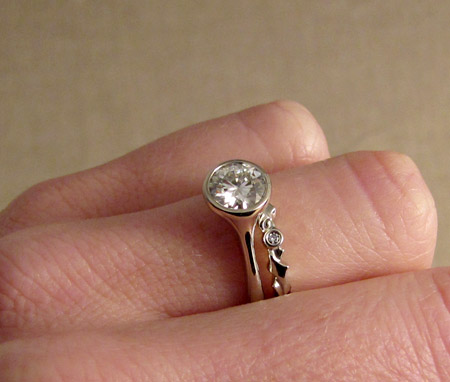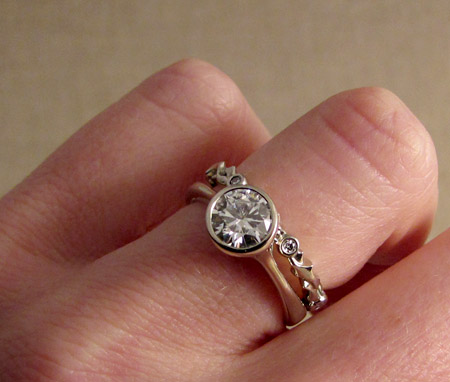 And the last two show it alongside my 1ct Low-Profile Solitaire: