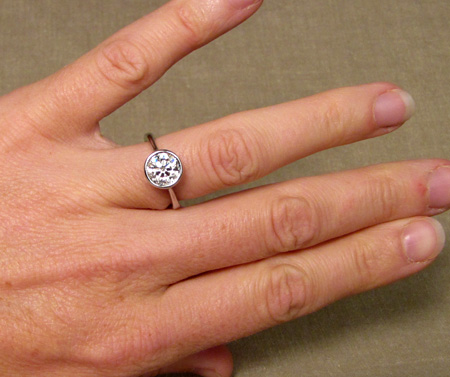 Okay, it's actually 7.85mm, but close enough; that works out to about 1.75ct. This is the low-profile solitaire adjusted to accommodate a fabulous sparkling giant of a stone (an Amora moissanite in this case). I even got to make it in my size!
The solitaire is palladium, which is a super bright white metal. I love how it looks with higher karat gold; here the narrow leaf band is 18K and the wider ridged band is 22K.
More pics!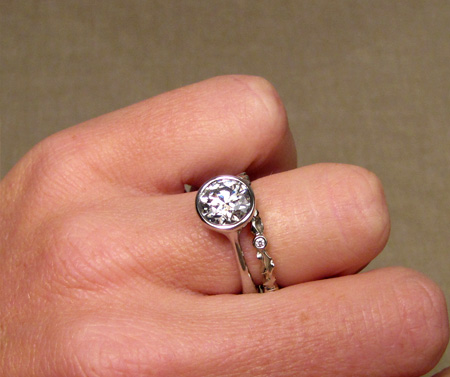 Paired with my thorny eternity band (14K white). Note how the lower bezel head holds any accompanying band off just a tad. The regular profile solitaire sits just a touch higher and the band would lie more parallel. I like the held-off look though and prefer the look of the low-profile solitaire + band.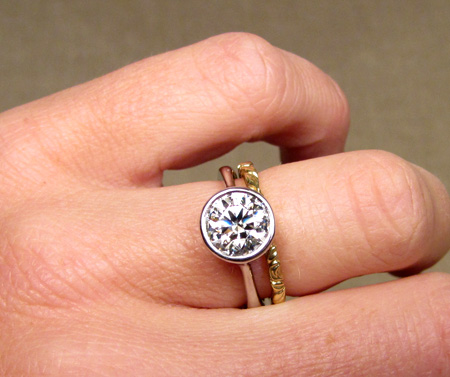 18K narrow leaf band.