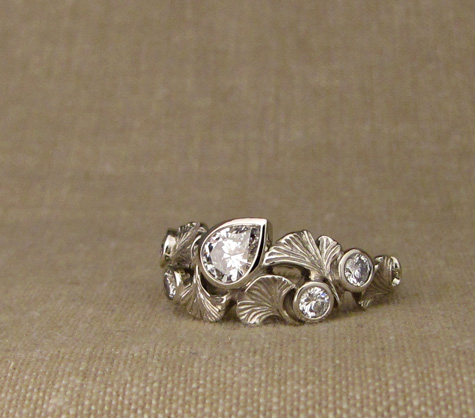 This was a ring using the center diamond from my client's maternal grandmother, and the side stones came from her paternal grandmother. I've never made this ring using anything but a round center stone, but the pear shape seemed like it would work all right so we went for it.
And I love how it turned out. The shape really is perfect in this ring. I really love to put together a ring with antique or sentimental family stones; it's fun to muse about where the stones might have come from, all they might have seen, and having them together in a new piece is a nice reminder of the women from whom they came.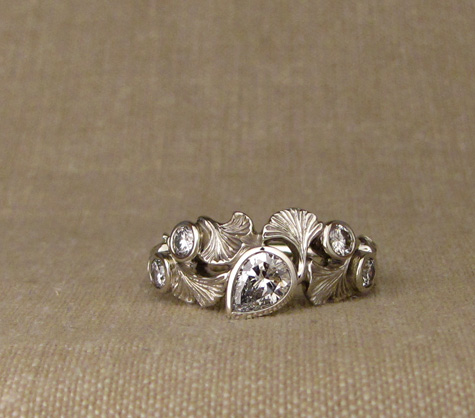 And of course ginkgo leaves are one of the best design motifs ever—interesting biological history + aesthetically pleasing = a perfect combination.
Couple more shots after the click: