Epic Crowned Heart & Dancing Ladies ring featuring an amazing 6.86ct 14mm+ black diamond heart, a tidy passel of rose-cut diamonds, an Old European cut diamond, and a little ruby. This ring was designed around this cool black heart and went through a lot of iterations en route to the finish line. It was so worth it—it turned out SO nicely!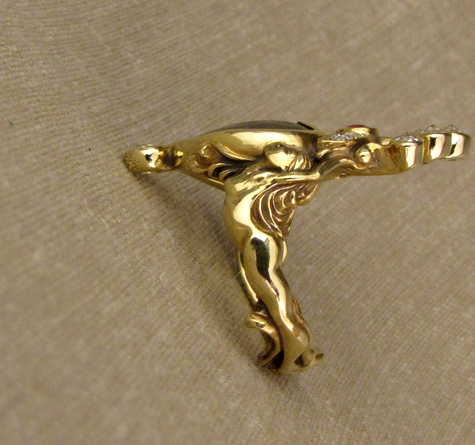 Here's a video of that stone in action too; it's a glitter monster.
Many more photos after the click:
Oh, the number of times I had to refashion her nose after a slip with the carving tool. It was several.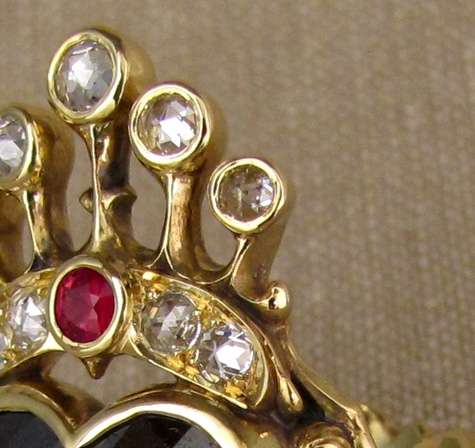 These rose-cut diamonds are super cool: They are old round brilliant stones with (presumably) crunched pavilions, so they flipped them upside down, and refashioned the pavilion into a more rounded dome. This way you still have the 'crown' facets now on the lower portion of the stone (most old rose-cuts are flat-bottomed), and the resulting stone has a LOT more sparkle with very little windowing. They are my favorite rose-cuts. I think a larger one would make an awesome solitaire.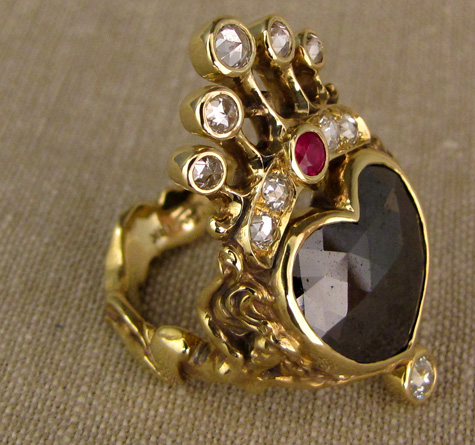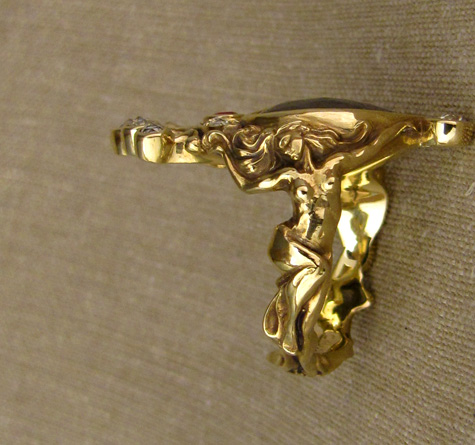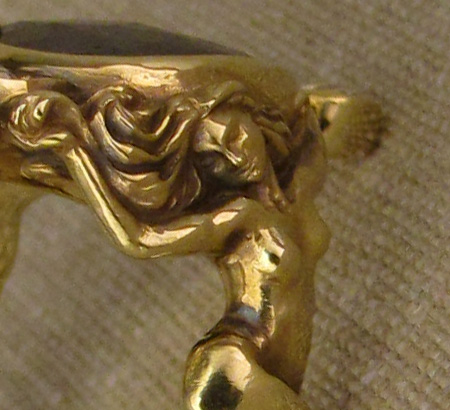 Ah yes, another nose/chin I spent a lot of time re-re-re-configuring. My carving tools seem so small and pokey until I try to carve a face at a 2mm scale.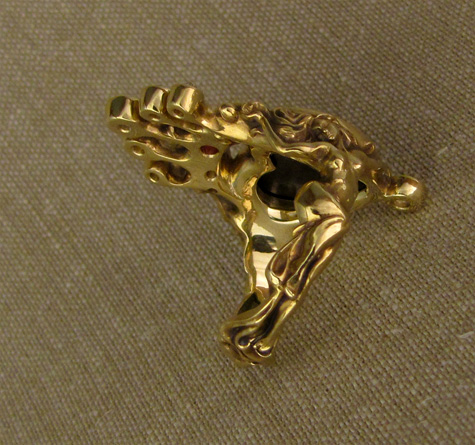 Carving these teensy figures is mentally taxing, but once they start to take shape, they hook you. The finished result is super satisfying; there's just nothing cooler than little tiny gold people!