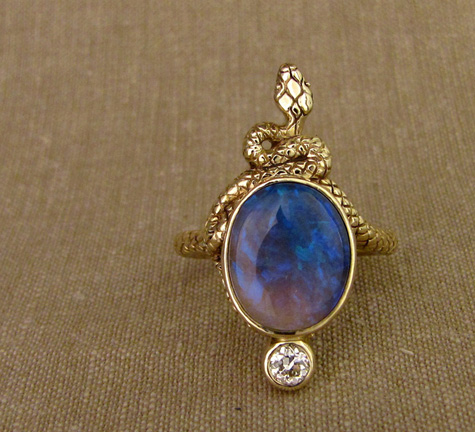 It has been really fun to see how this ring transforms with each new and totally different stone I make it with. I've been lucky enough to get to try it with the original boulder opal of course, this glossy and awesome smoky semi-black Lightning Ridge opal, an insanely gorgeous carnelian that looked like jelly candy, and a gorgeous white opal with a flash of turquoise running through it. I love the different vibes each stone lends this ring. I'm ready to make more!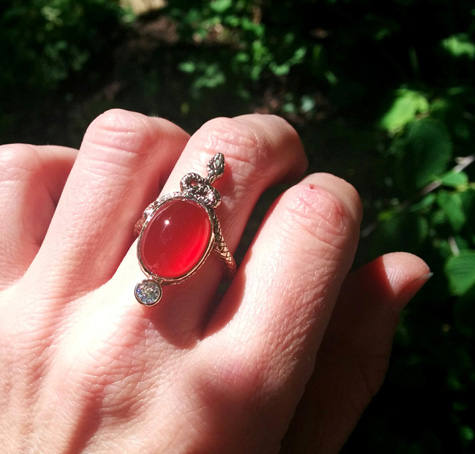 This is the nicest carnelian I've ever seen; it is all natural color and actually the original stone was larger and I had it cut down to fit this setting. The diamonds in this and the smoky black opal above are both antique Old European Cut diamonds.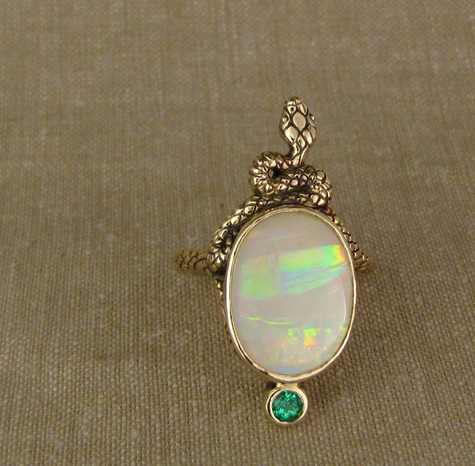 Pairing a bright green-blue paraiba tourmaline with this opal was a brilliant idea. It looked so good against the yellow gold and really brought the blue and green flashes out of the opal.
More pics after the click! (more…)